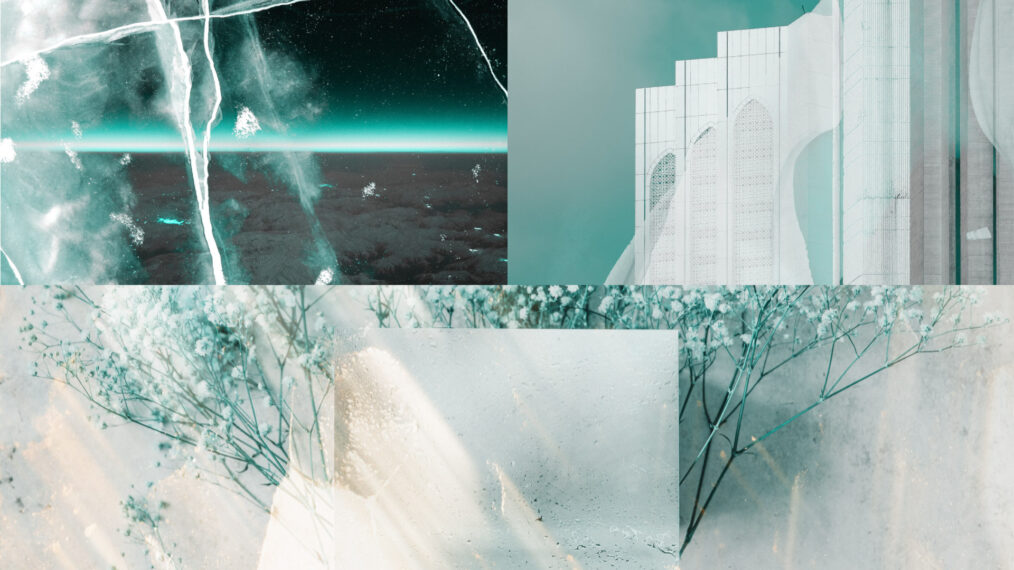 Advent: Christ Will Come Again—Artwork
Artwork is another way for us to imagine the realities of Christ's kingdom. When art works as devotion—training us to see with the eyes of faith in new ways—it can grow our imagination, even in the theological sense. Our Advent Series this year is focused on the Second Coming of Christ. As shared on our Advent page, though now often neglected or misunderstood, the promise of Jesus' return remains vital.
My name is JD, and I work as Director of Communication and Art at Park Church. As I considered supporting this series visually, the biggest felt need I identified was a cultural lack of imagination around the Second Coming. This isn't to say that the ideas that come into our minds when we hear "The Second Coming" are boring, but probably just too infrequent! The "lack of imagination" I'm describing is simply a lack of imagining.
In response, I created three pieces for the series by "compositing" several photos from a handful of international photographers and artists, each credited below. I'm excited to explain these to you! I pray your imagination is put to work both as you view these and as you consider to daydream with me about the return of Jesus Christ.
Banners:


Left Banner:
Imagining the moment of His return, a dark horizon is shown with dawn approaching. A few city lights are visible, and something like lightning crosses over everything. This references Jesus' words about how well we're going to know it when He returns! (Matthew 24:27) While some parts of the landscape pictured show city lights, much of the earth's surface is dark. One way to "read" this contrast is as an illustration of Jesus' parable in Matthew 25: wise and foolish members of a bridal party with some keeping watch at all hours to meet the bridegroom.
The aerial landscape photo is from Daniel Olah, taken over Istanbul, Turkey. The "lightning" image is a photograph of ice on a lake near Miass, Russia, taken by Daniil Silantev.
Right Banner:
Imagining just a sliver of the grandiose New Jerusalem (Revelation 21:9–27), tall white buildings with unrealistically tall chapel-like windows are shown, covered in either a) some kind of glory cloud (Hebrews 12:18–24), or b) some kind of bridal veil (Revelation 21:2).
The photo of the buildings (actual earth buildings!) in Kuala Lumpur, Malaysia is by Bady Abbas. The veil/cloud image comes from an aerial photo of an Arctic iceberg, taken by the incredible Annie Spratt.
Central Image: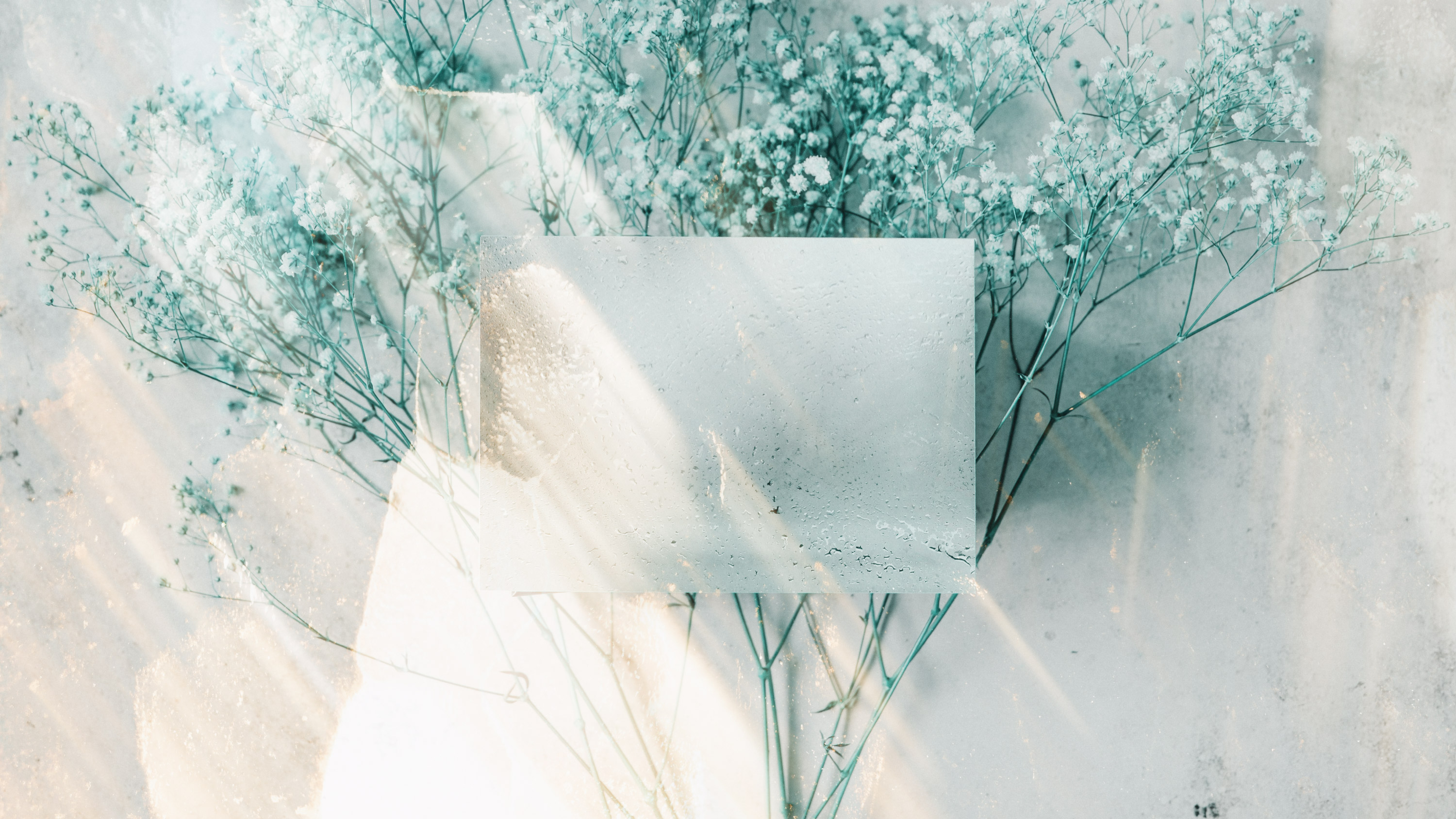 Perhaps conveying more tension than glory, a condensation-laden mirror is shown sitting on a sturdy sprig of baby's breath. Over the top is a fiery glare to suggest some of the weight of 2 Peter 3. A few things are intended to be communicated here: First, we are encouraged in 1 Corinthians 13:9–12 that "now we see as in a mirror dimly, but then face to face…". Second, Romans 8:19 teaches us that the "the whole creation waits…" Here a strong-enough member of creation—the sprig of flowers, is shown holding the weight of this unclear image. Third, and maybe too overtly, the flowers shown are literally "baby's breath." This is the only nod to the first coming of Christ, an astounding cosmic moment when God took a first breath.
Lastly, though much smaller than a tree, the plant shown resembles the shape and branches of a much larger tree. Three meanings can be extracted here if you're willing! First, Jesus tells us that the kingdom is like a mustard seed planted (Matthew 13:31–32). This Jesus embodied, coming first as a humble Servant to be literally planted in the ground, growing a great kingdom of Servants in the Church age, and later coming back bodily as the only authority—King of the Kingdom final. In the shape of this sprig of baby's breath, shown under the weight of the age, a full tree is promised in a way. Secondly, one of our greatest hopes is a restoration of access to the the tree of life (Genesis 3:22, Revelation 22:2) and the mystery of immortality. Thirdly, and with much less theological effort, a better vision for a Christmas tree is proposed. Please forgive that.
The baby's breath is an adapted photo, also by Annie Spratt. The glare is from a photo by Ruan Richard Rodrigues. The condensation is from a photo by Aaron Jean.