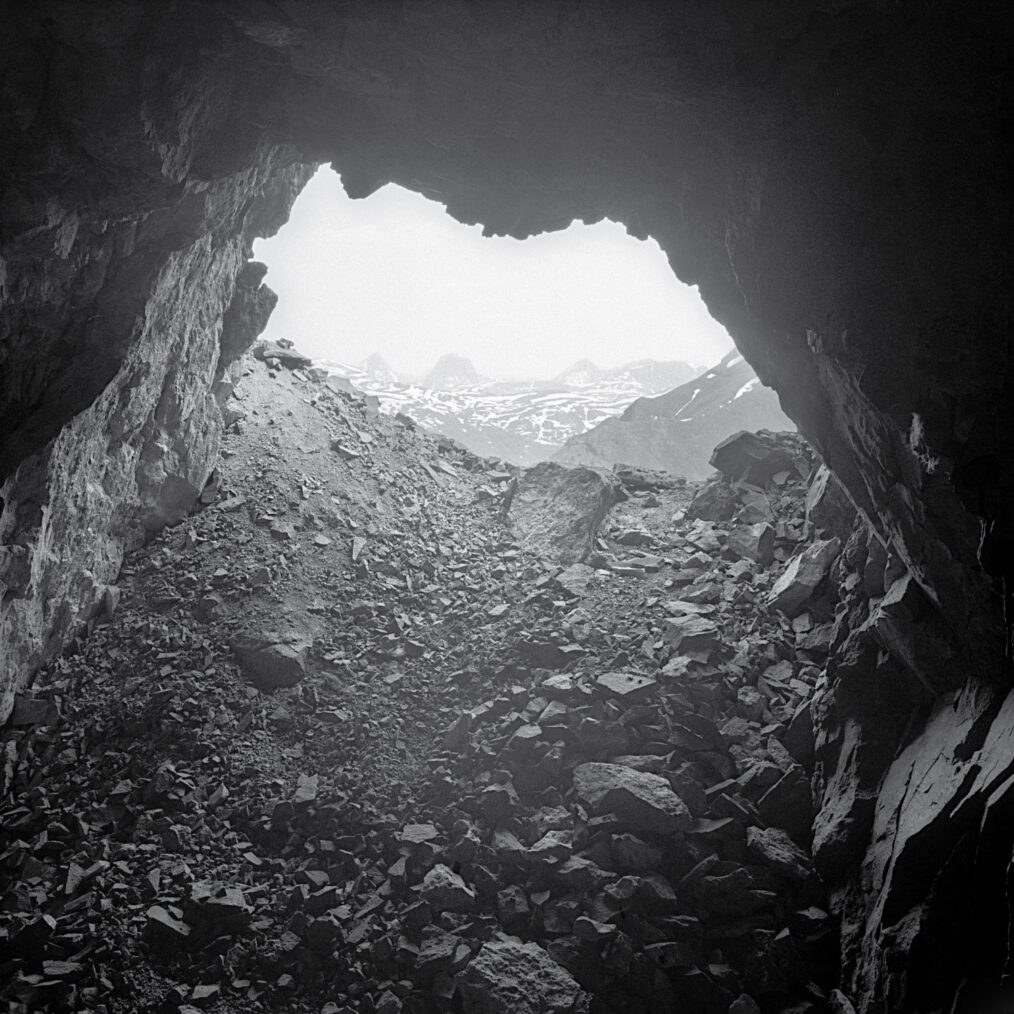 "Echoes" Artwork Week One: Justice and the Cave Trail
This is week one in a series on our artwork for "Echoes of a Voice," our series for Advent 2020. If you haven't read the intro to the series, start there first!
Replay the "Longing for Justice" Service
God has put the longing for justice within us. This longing is an echo of His voice; His design. We desire justice because God is just. He is the only One who can make things right.
However, the reality is that our world is broken. Filled with sin. The world isn't fair. It feels hopeless at times and we long for things to be made right.
This photo from John Forney's What Remains? series was taken in the cave trail to the Old One Hundred Boarding House, 2,000 feet above the Old One Hundred Mine in Silverton, Colorado. Looking out of the mouth of the cave, sky and high mountains are seen close by, but there's nonetheless a dark hole to climb out of before getting into the open.
We belong outside of the "cave," and that feels obvious when in the depths. In the same way, human beings are meant for the justly-ruled kingdom of Jesus, and our current time on earth makes it painfully obvious just how badly we need His good rule here!
But it's from these depths that we long.
While wait for Jesus to return and fully restore all things, we nonetheless presently participate in His mission by helping bring about justice—by helping others climb out with us. And as Jesus progressively fixes what's broken inside of each of us, He also gives us a future hope that He will indeed bring complete justice and "rightness" to the world.