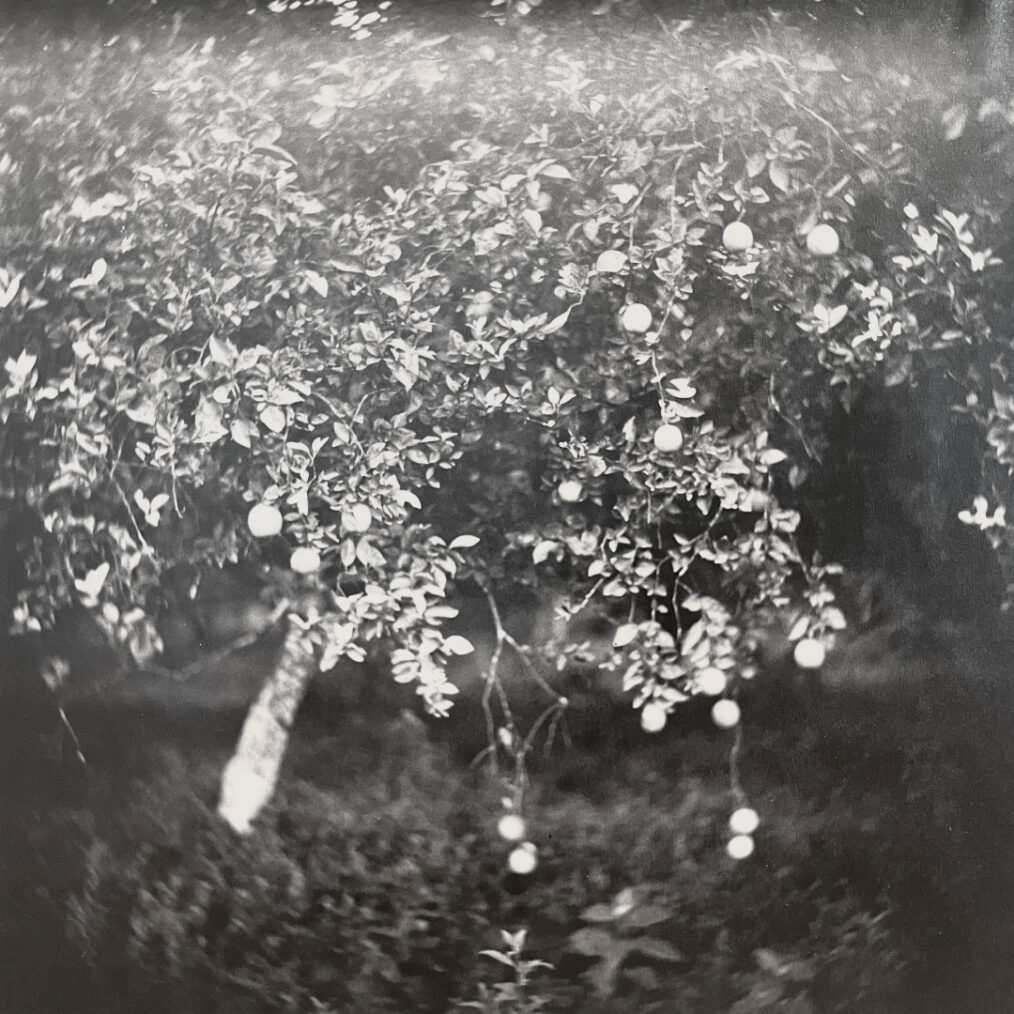 Psalm 128—Artwork
Learn more about Christ in the Psalms weekly artwork and see previous pieces here.
Person: John Forney
I came out to Colorado 20+ years ago and have lived here ever since. My wife, Veronica, and I can often be found riding trains throughout Colorado with our 11-year old, Grayson. I'm a black and white photographer who enjoys using an 8×10 large format camera.
Piece: Photography
I wanted an image that conveyed blessing, fruitfulness, and family (family tree). The image I shot is from a fruit tree in a vineyard.
Process:
I used an analog process called lith printing. Part of the lure of the process is the ability to work with certain papers that have been out of production for decades. The image was taken with a lens from the 1800's that rendered a rather soft image. The lith process allowed for a high contrast print I was looking for.