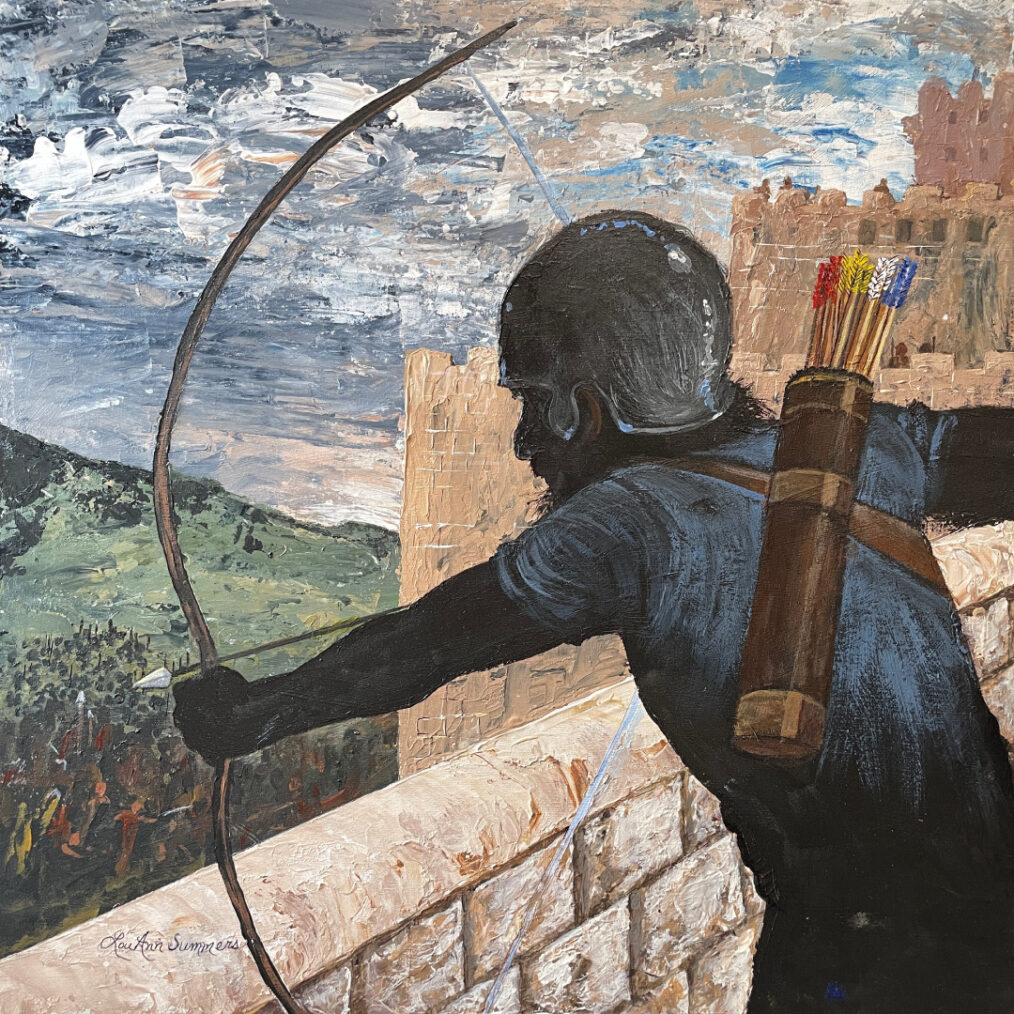 Psalm 127—Artwork
Learn more about Christ in the Psalms weekly artwork and see previous pieces here.
Person: Lou Ann Summers
I am a mother of four and a grandmother of eight. I'm in love with flowers! I am also obsessed with creating things!
Piece: Acrylic
When I read the words of Psalm 127, " unless the Lord builds the house," I thought of the saying "a man's house is his castle." How fitting then is this warrior contending with his opponents. "Like arrows in the hands of a warrior… Blessed is the man whose quiver is full of them!" If you'll take a close look you'll see that this quiver has four different arrows representing our four children.
Process:
God allowed me the perfect opportunity to go and visit my sister who is a professional artist. She is my artistic hero, and I was blessed for her to "hold my hand" while I painted this picture!