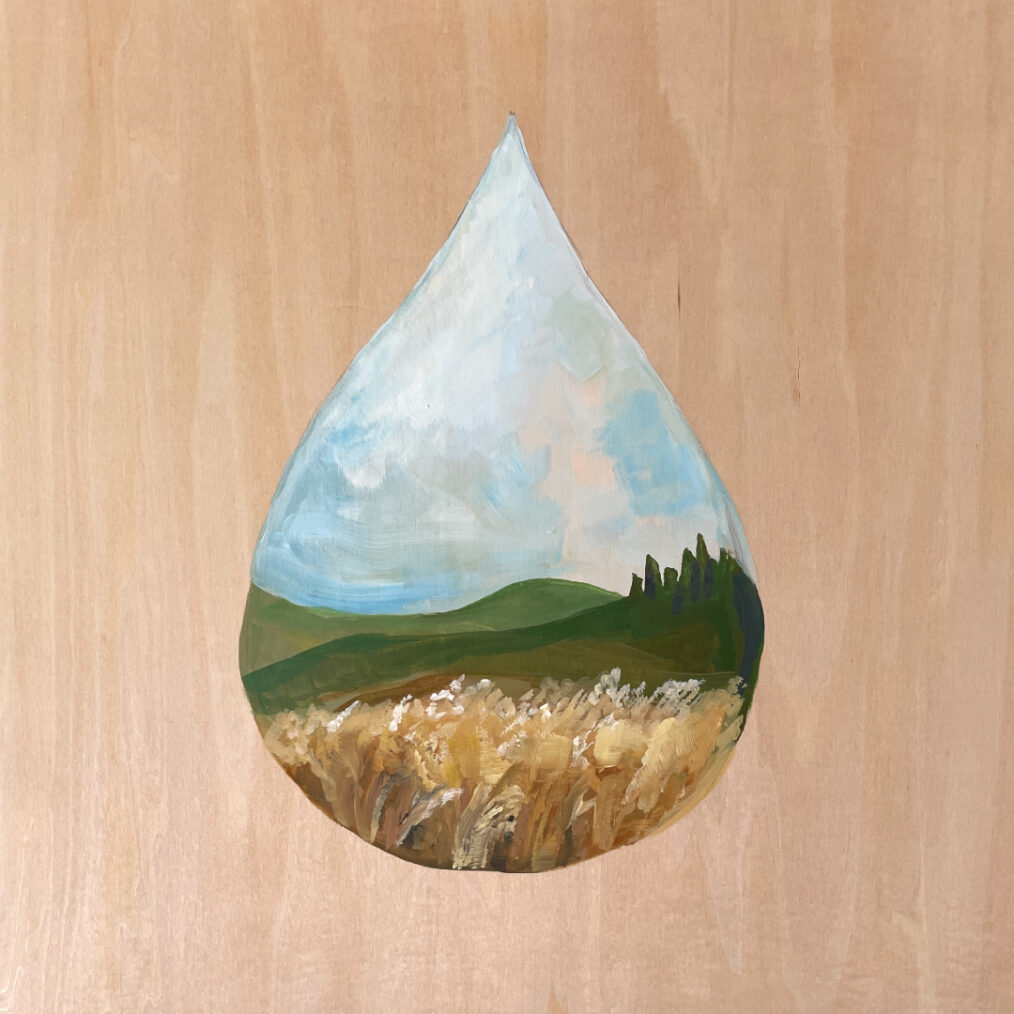 Psalm 126—Artwork
Learn more about Christ in the Psalms weekly artwork and see previous pieces here.
Person: Anna Armstrong
My name is Anna, and I'm finding my way as a new mom while balancing my career and creative pursuits. These days you'll find me drinking lots of coffee, snuggling my daughter Margot for as long as she'll let me, and dreaming about the next mountain adventure or trip for our little family.
Piece: Acrylic
This was a deeply meaningful piece to create. I lost my brother to cancer last November and Psalm 126 was a balm to my soul as I watched his health decline. We who sow in tears will reap in joy. I wanted to create a piece that conjured the beauty that can be born from faithful suffering.
Process:
The idea for this painting came to me one day while I was on a walk. I had the image in my mind of a bountiful field of wheat held within a teardrop. As I started painting, a scene emerged that blended my image of a wheat field with an image of the meadow where we laid my brother to rest. Within the tears is a place of bounty. The process of creating this peace was a small step of healing and faith.