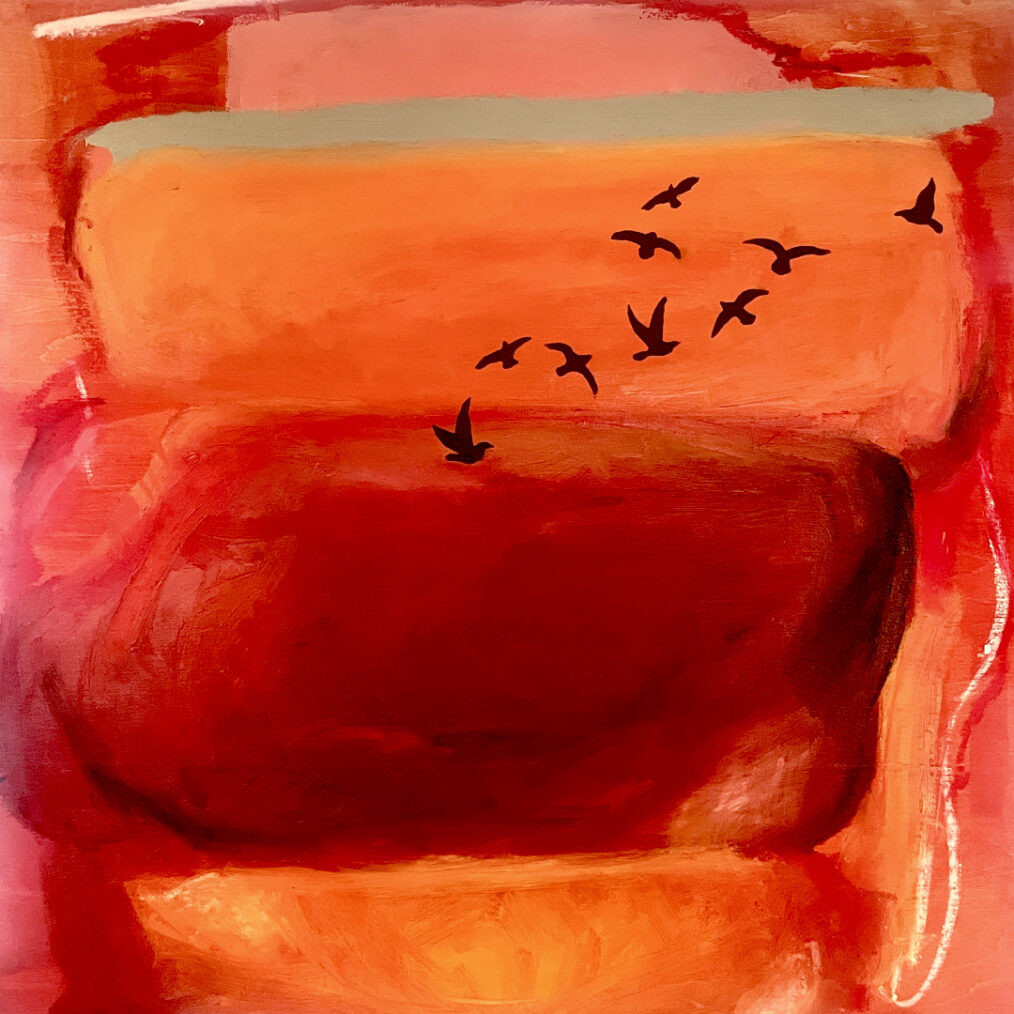 Psalm 124—Artwork
Learn more about Christ in the Psalms weekly artwork and see previous pieces here.
Person: Kari Langford
Hi, my name is Kari! I am a recent BFA Studio Art graduate from Denver University. I moved to Denver about five years ago and have been coming to Park Church ever since. I am currently working in Business Development and Marketing. I love to read, hike, and hang out with my little pup, Kia.
Piece: Oil & Acrylic
"We have escaped like a bird from the snare of fowlers
the snare is broken, and we have escaped!" (v.7)
This piece shows the magnitude and weight of our escape as followers of Christ. The background shows simultaneously what we escaped from and to-dark and light, a painful but beautiful past and future. The primary color, red, proclaims our identity as His redeemed sons and daughters, through the blood of Christ. The sweet freedom that is depicted by the flight of the birds is both our hope and promise.
Process:
I first sat with the passage and found the themes of freedom and escape to be most intriguing. I looked at artists such as Rothko and Matisse. I primarily used oil paint and oil paint sticks to create this piece. I built layer upon layer of thick oil paint on top of a light wash of acrylic on the base, showing the complex nature of our redeemed life with Jesus. The last touch of the work was the birds, the light shadow of them as they fly forward and upward.