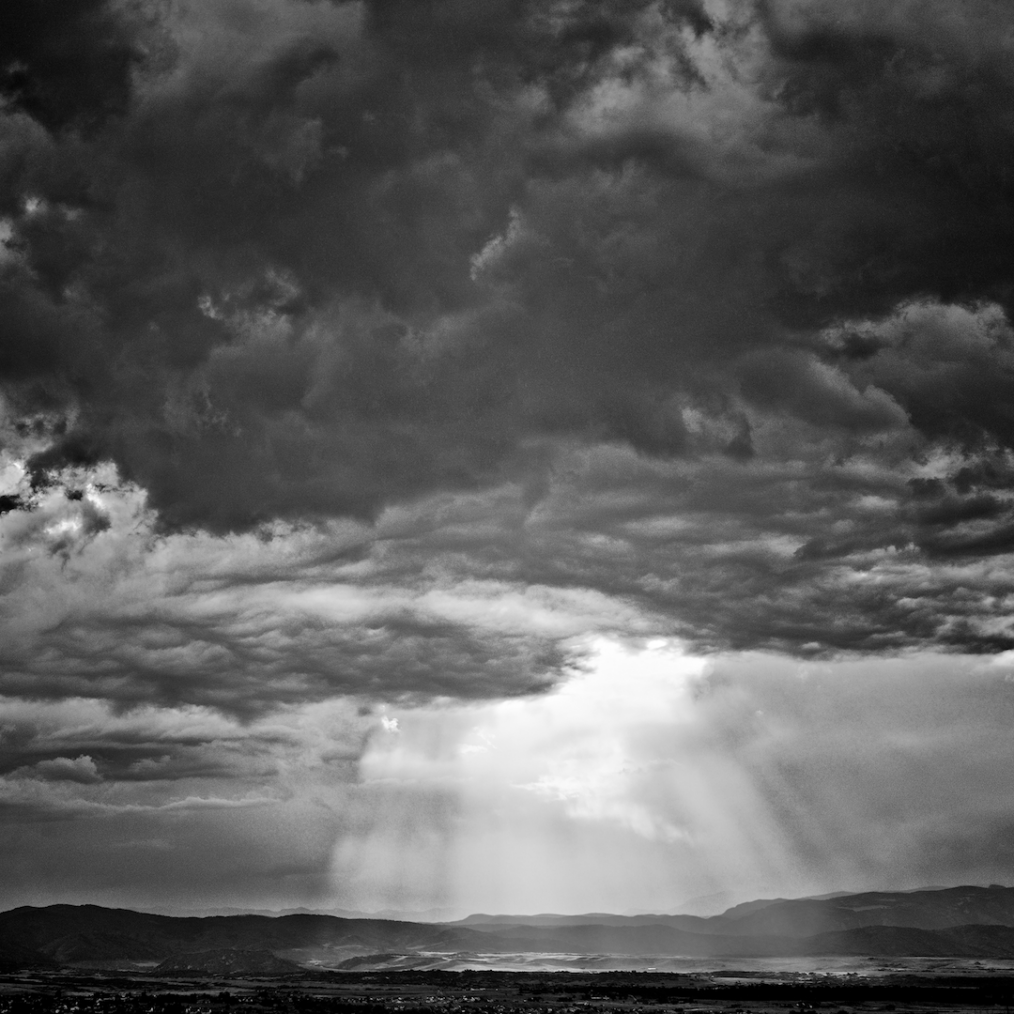 Psalm 119, Part 1—Artwork
Learn more about Christ in the Psalms weekly artwork and see previous pieces here.
Person: John Forney
I am a graphic designer and musician from the East Coast. I came out to Colorado 20 years ago and have been here ever since. My wife, Veronica, and I can often be found riding trains throughout Colorado with our 10-year old, Grayson. I'm a self-taught black and white photographer shooting with old school 8×10 large-format and medium-format cameras.
Piece: Photography
The longest chapter in the Bible is continuously focused on the Word of God. His Word is our light. It's full of promise. It's our path. It preserves us. It's our delight. The Word of God is precious. It brings hope. It's sweeter than honey.
This image was taken on a hot summer afternoon during a tornado warning. It reminds me that at all times, and especially in dark stormy times, His Word is our light and hope.