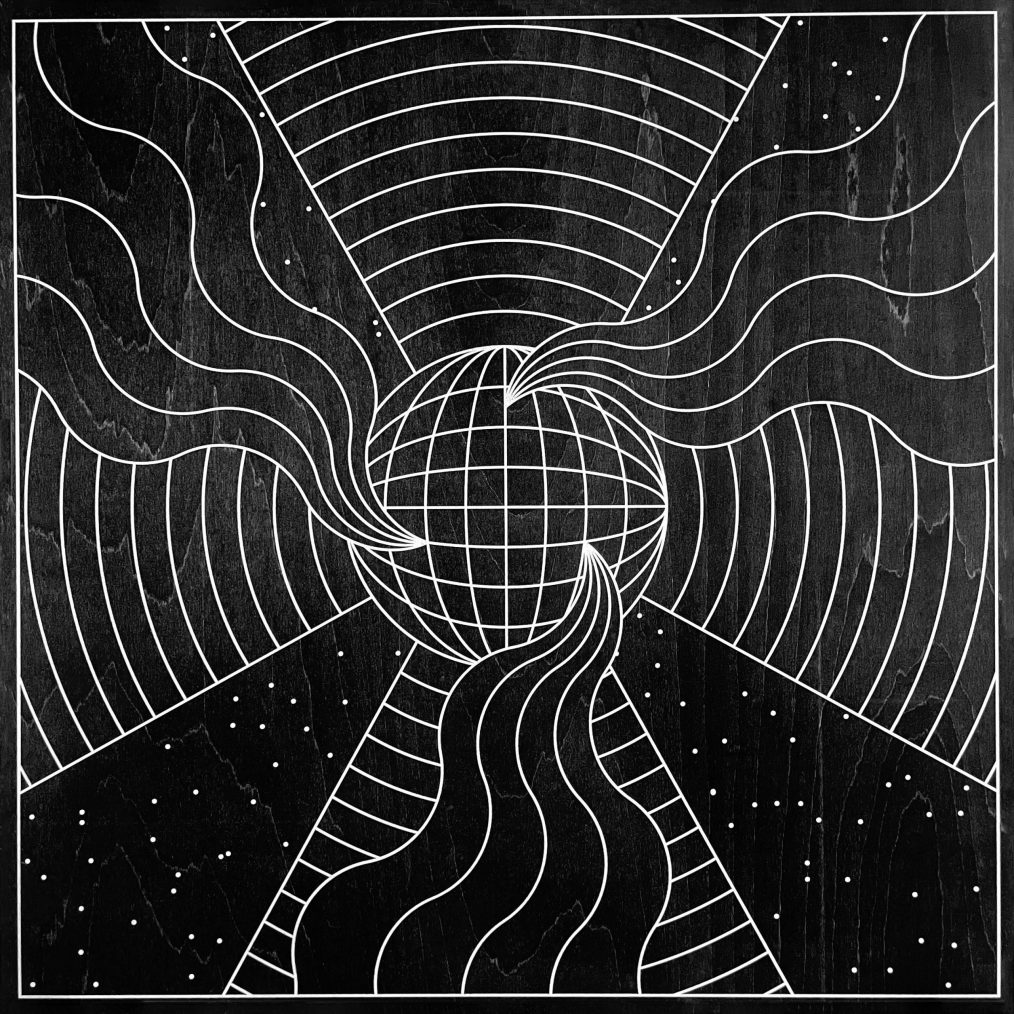 Psalm 117—Artwork
Learn more about Christ in the Psalms weekly artwork and see previous pieces here.
Person: Bruce Butler
I am a graphic designer and musician from the East Coast. In 2012, I moved to Denver from Buffalo, New York to be closer to family and began designing for WorldVenture, a missions organization. Now I am a barista at Sweet Bloom Coffee Roasters, I design brands and digital artwork as a freelancer, and I play guitar for Our Violet Room, Ivory Circle, and a few other bands in Denver. In my free time, I enjoy spending time with my fiancé, Jamie, as well as my nieces and nephew, attending shows, and cooking with friends. You can see more of my work on Instagram at
@madebybruce
or by visiting
madebybruce.com
.
Piece: Mixed Media
Tasked with the shortest Psalm, I decided to keep it very simple. The sphere represents the earth and all of its nations. The resounding praise of His people is represented by the concentric circles emanating from the center outward. The three undulating lines converging on earth symbolize God's great love toward us, reaching not one specific point, but all nations.
For the execution of this mixed media piece, I designed the line-art in Adobe Illustrator as a vector. After staining the panel a dark brown, Yellowdog Printing was able to print directly onto the panel in white.