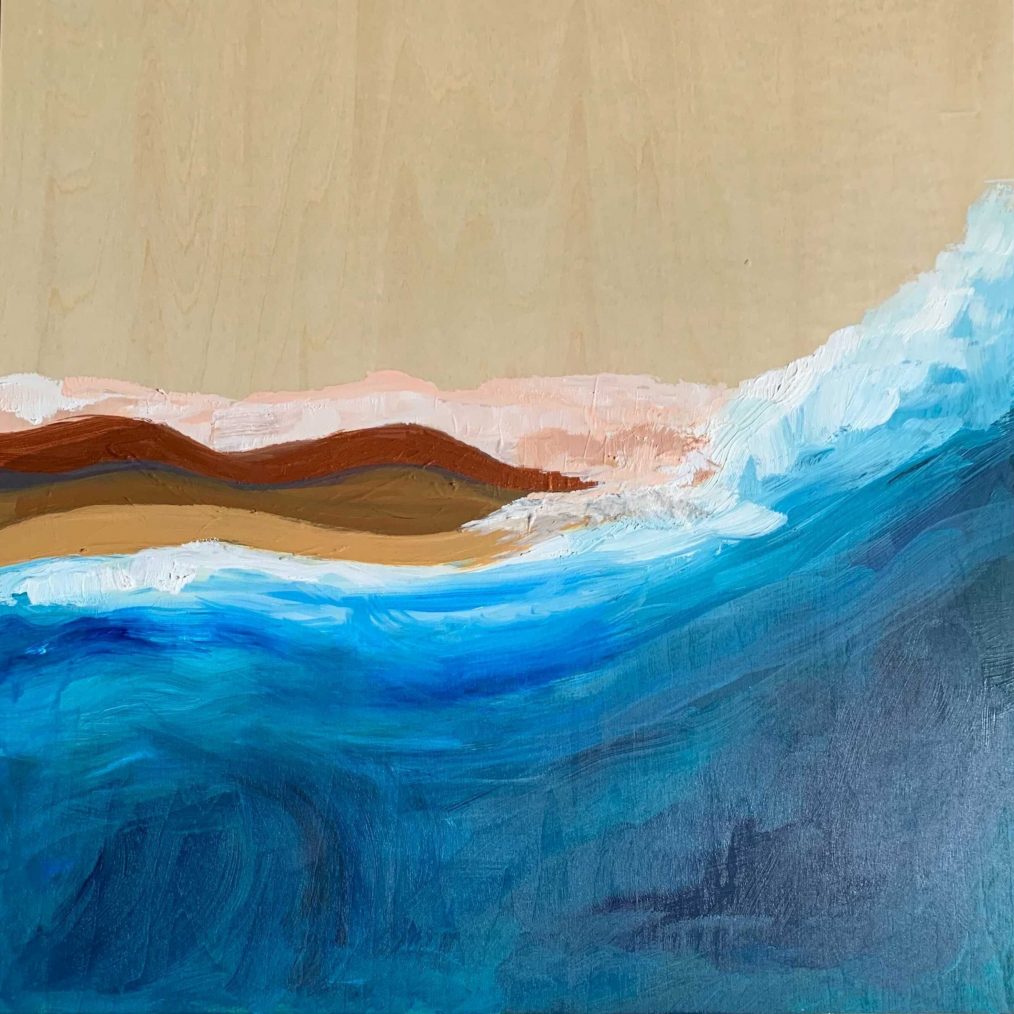 Psalm 114—Artwork
Learn more about Christ in the Psalms weekly artwork and see previous pieces here.
Person: Anna Armstrong
My name is Anna Armstrong. I feel most like myself when exploring God's beautiful creation and when those rare moments of "flow" happen with an artistic exploration. I work for a health care start-up, and painting and photography have always served as a balancing outlet for me. It was an honor to get to create something for the Psalms series again this year!
Piece: Acrylic Painting
My piece, based on Psalm 114, is an abstract acrylic paint depiction of the metaphoric waters in motion as described in the Psalm. The emphasis of the painting is the dramatic water that could be interpreted either as the Red Sea or as the River Jordan, each that "ran off" at God's command. In the background is a land element that has a glow to imply that it is a holy place. This painting is my humble attempt to create a tangible illustration of the Lord's beauty and strength.
This was a fun piece, it came together pretty quickly for me which is always a gift! The biggest challenge I found along the way was how much emphasis to put on the water vs. land elements of the painting. I did several iterations of the mountains/land, and ended up emphasizing the dramatic nature of the water, while keeping the land element simple. I'm grateful for the inspiration of the Psalm and excited for others to interpret the piece as they see it.