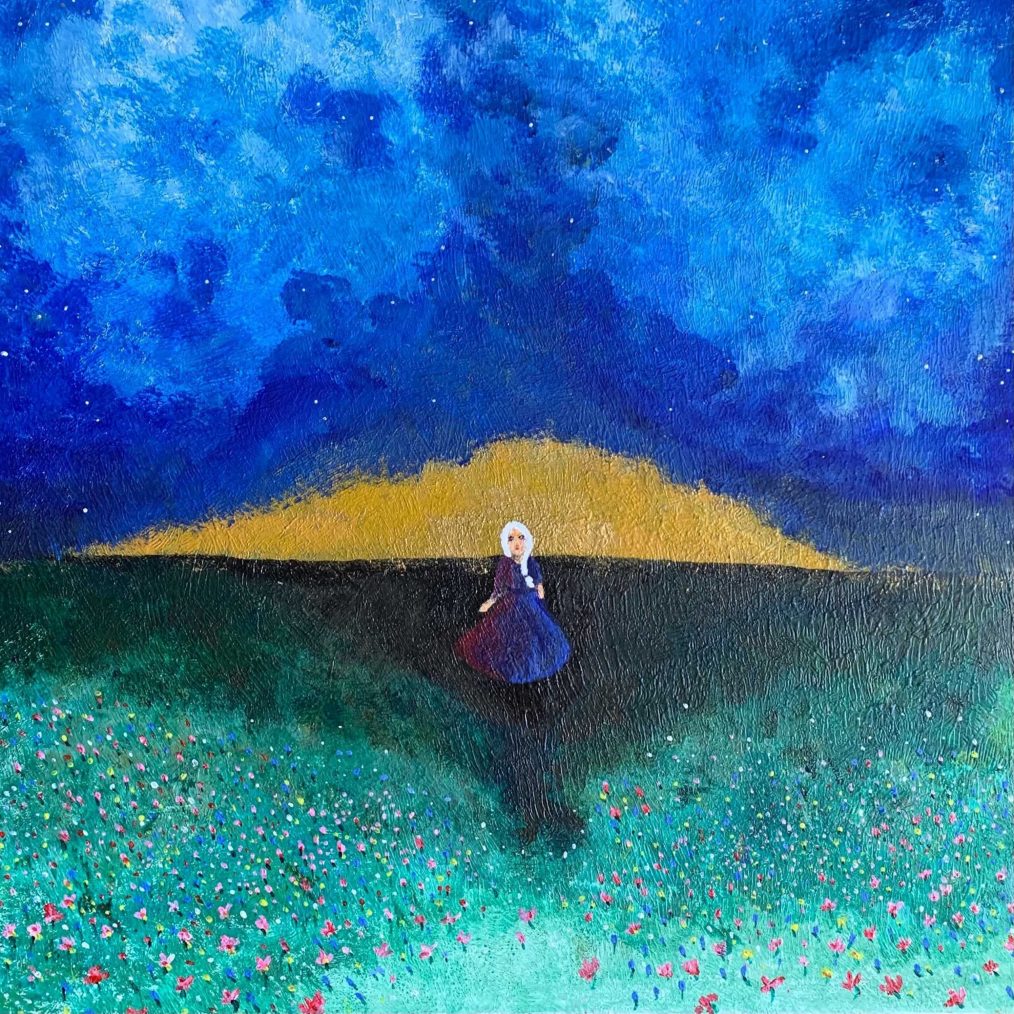 Psalm 113—Artwork
Learn more about Christ in the Psalms weekly artwork and see previous pieces here.
Person: Margie Keith
I'm currently the Office Manager at Park Church, making the transition soon to full time student!
Piece: Acrylic
After spending a lot of time reflecting on Psalm 113, what stood out to me the most is that it is a psalm about hope; blessing the name of the Lord and also being blessed by Him. It's about His praiseworthiness, and His active compassion for those the world has forgotten. He raises the poor, lifts the needy, and gives the barren a home.
My painting represents a woman walking from a dark place into a bright field of flowers, leaving the shadows behind and entering into light.