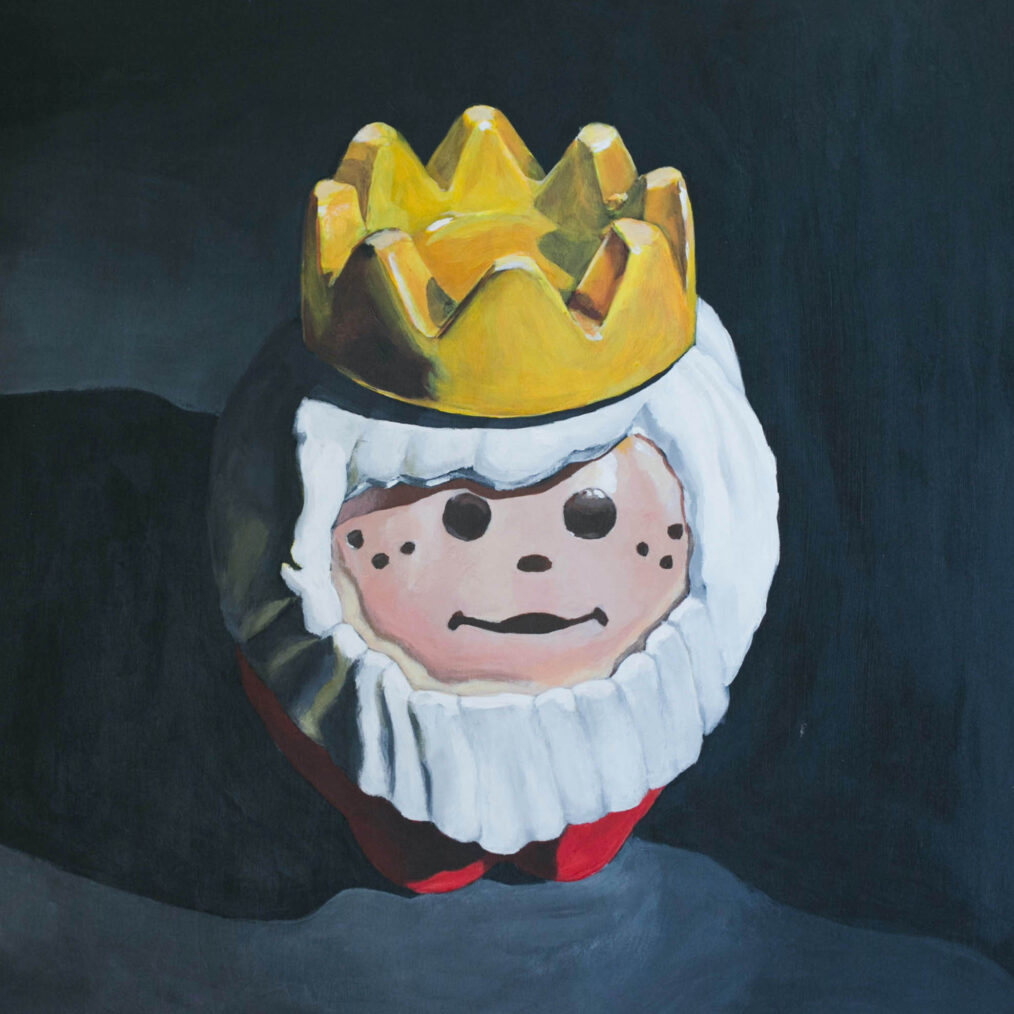 Psalm 109—Artwork
Learn more about Christ in the Psalms weekly artwork and see previous pieces here.
Person: Benjamin Rogers
Benjamin Rogers is an instructor of Painting and Drawing at Red Rocks Community College. He received an MFA in painting from Arizona State University and his work has been published in
New American Paintings
,
Create!
Magazine,
Fresh Paint
Magazine and
ArtVoices
. He lives in Arvada with his wife Emma, and two children.
Piece: Acrylic Painting
This piece examines King David in a place of darkness, doubt, loneliness and despair. I painted the piece in acrylic to emphasize the plastic nature of the Little Tike toy, which represents King David. He is seated on a black surface lit by a single light source. This psalm is a lamentation for the circumstances that David finds himself in, surrounded by wickedness and deceit. The black surrounding the toy in the painting illustrates the wickedness surrounding him and the evil that happening to him. The light source is symbolic of a source of hope in God, as the only means of restoration.