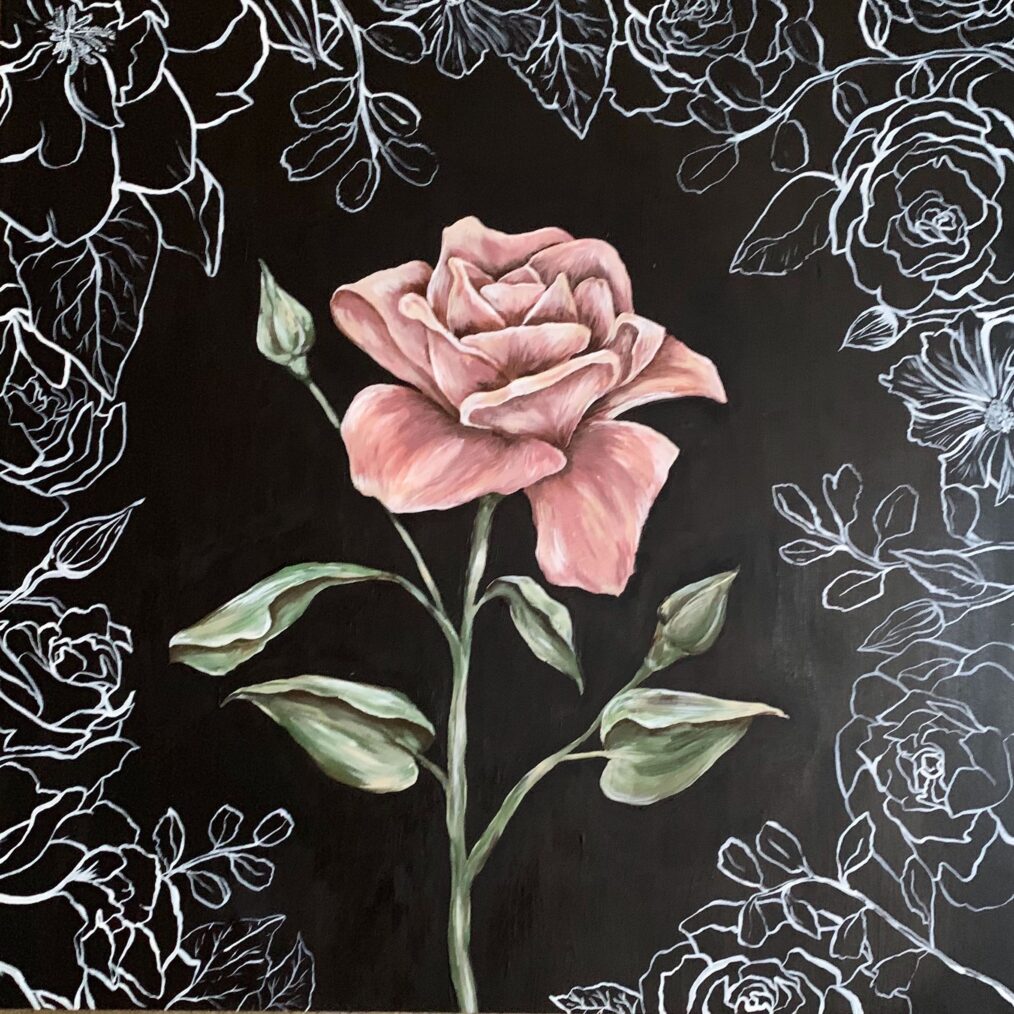 Psalm 97—Artwork
Learn more about Christ in the Psalms artwork and download artwork guides here.
Person: Beth Dryer
I am a Chicago-raised transplant that has been living in Denver for six years. I graduated from Creighton University in Omaha, Nebraska with a B.F.A. in Studio Art with an art education endorsement and have been teaching elementary art in the public school system for eight years. I have been married to my husband, Adam Dreyer, for five years, and am the mom of a busy (almost) two-year old, Ramona. These two roles have given me immense joy and changed me for the better. I am a lover of nature and am most myself when I meet God in the midst of His beautiful creation.
Piece: Acrylic
Psalm 97 speaks of God's rule and reign over the earth as the Creator. As Creator, God has ultimate power and authority over His creation and is ultimately victorious over the enemy. The words from this passage that resonated deeply with me and served as inspiration for this painting, are "proclaim" (v.6), "preserves" (v.10), and "light" (v.11). As a sinner, I am easily impatient with God and distracted by the creation. It is easy to see the creation as ultimate and turn the beautiful things God has created into gods. But, in His infinite goodness and desire to preserve His people, God calls us to remain steadfast and see His power. Over and over again, He demonstrates His might through great works, and even His creation proclaims His righteousness (v.6). This passage has become for me a call to see God's glory, reject evil, and proclaim His righteousness, because this is where "light is sown".
This painting is inspired by God's claim over His people and His creation from Psalm 97. The white and black garden in the background represents the creation by which we are so distracted by—beautiful, but dark and incomplete. The single, colorful rose is representative of God's power over His creation and the creation's proclamation of the Lord's reign. Through His power, we are able to see the light and the true beauty of the Creator.