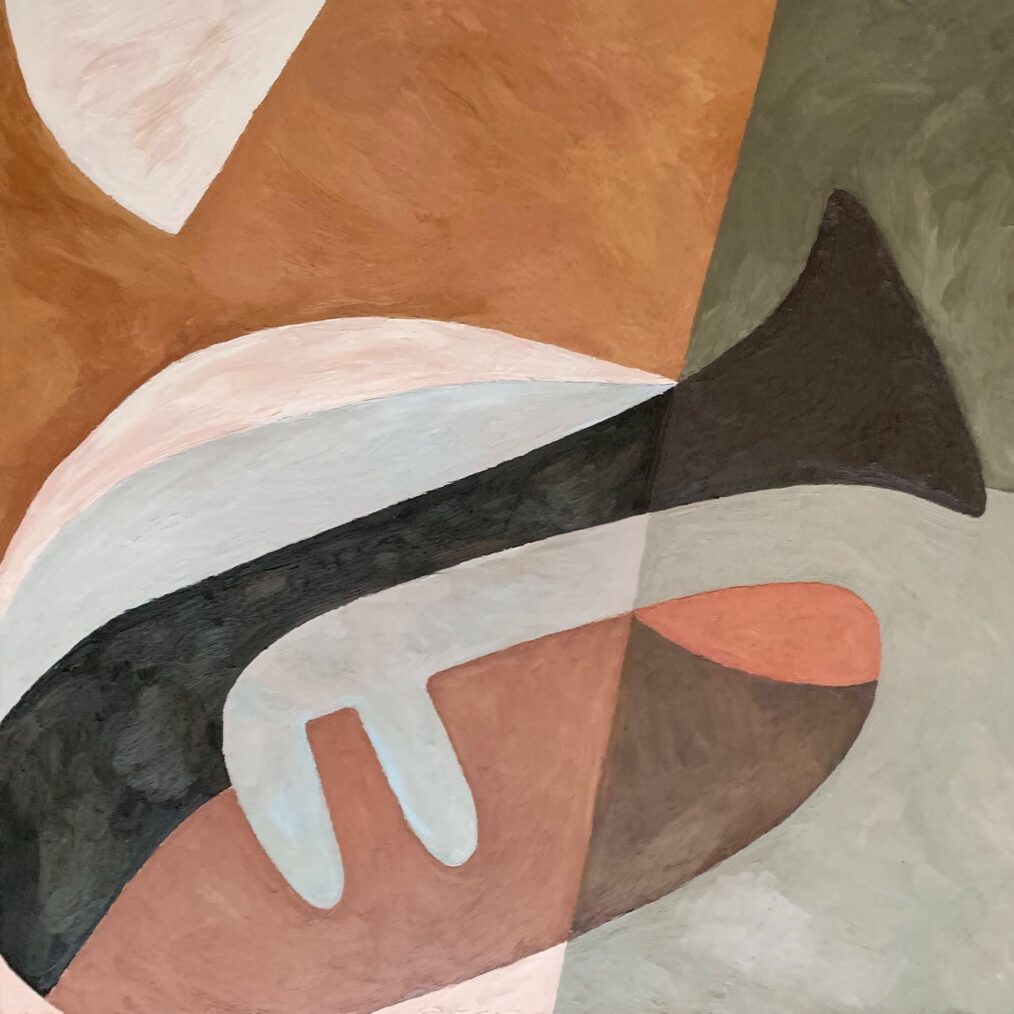 Psalm 96—Artwork
Learn more about Christ in the Psalms artwork and download artwork guides here.
Person: Alyssa Beck
Wife to Justin, mom to Calgary and Wilkie, in the graphic arena by trade.
Piece: Oil
Week after week I would walk into my church in Hong Kong where the nations physically joined in praising God. People from all over, of every color, were singing the same worship song in their own languages. I remember this emotional, staggering feeling being there. It was an awakening for me to the broadness of God's reign and joy in seeing the evidence of His pursuit of creation.
I chose to paint a trumpet weaving in all the skin tones because I wanted to depict that booming sum that Psalm 96 stirs in me: the nations coming together singing one song to their King.