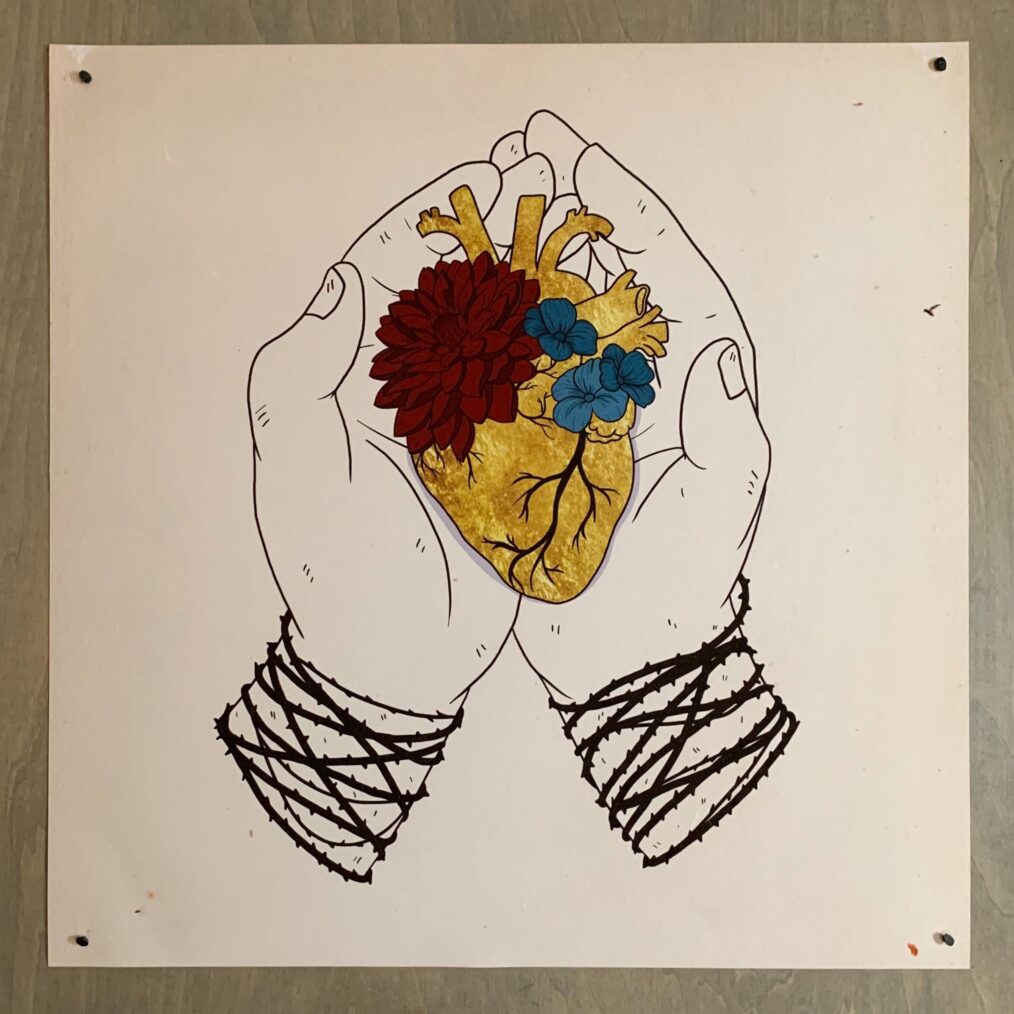 Psalm 94—Artwork
Learn more about Christ in the Psalms artwork and download artwork guides here.
Person: Nikki Rasmussen
Nikki Rasmussen is a digital artist and designer who graduated with a BFA in Illustration (Children's Book emphasis) from the Rocky Mountain College of Art and Design in 2014. She loves getting to utilize her creativity to bring imagination to life—getting to see the look on someone's face when they see their ideas become real, tangible things is the greatest gift of all.
Piece: Digital Artwork
Blessed is the man whom You discipline, O Lord,
and whom You teach out of Your law,
to give him rest from days of trouble,
until a pit is dug for the wicked.
(Psalm 94:12–13)
As I read through Psalm 94, I was struck by the way the writer cried out to multiple aspects of God: God the righteous Judge, God the Protector, and God the loving Father. For me, it brought to mind the image of hands cradling a heart, a picture that has always been a powerful way for me to visualize our relationship with God. It's such a simple concept, yet it manages to incorporate so many different facets of what God does in our lives. God is righteous in His judgment, carefully and lovingly lifting up the hearts of those who know and obey Him.
The thorny vines in this piece display the other side of that judgment: the wrath that, for all intents and purposes, should have been directed at us, was instead satisfied through the work and sacrifice of Christ. In God's hands we are blessed with His discipline and law, and given the opportunity to grow in unimaginable ways we could have never managed if not through Him. The flowers blooming from the heart in this piece represent that unique and beautiful growth, while the gilded nature of the heart itself shows the value our lives gain through God; a worth that could never have been achieved through striving on our own, but only through the grace and glory of God.