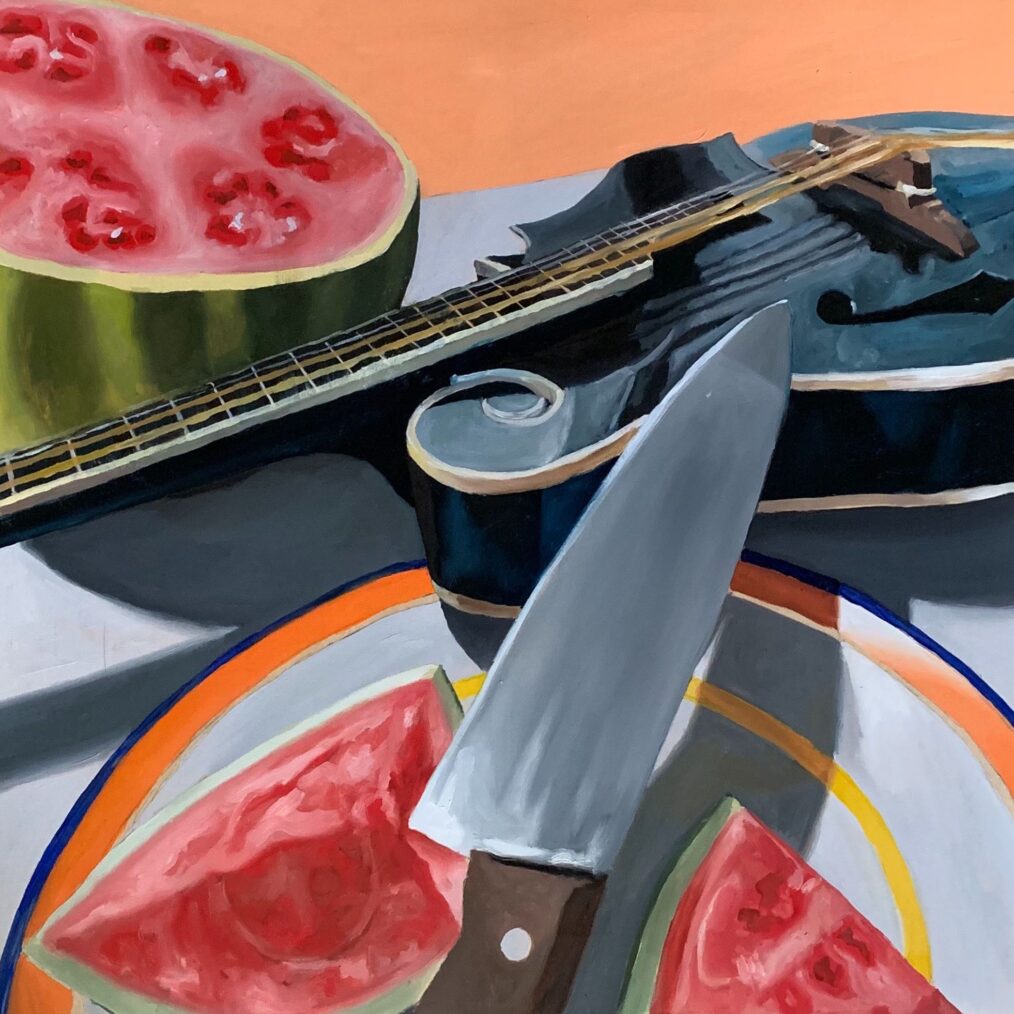 Psalm 92—Artwork
Learn more about Christ in the Psalms artwork and download artwork guides here.
Person: Benjamin Rogers
Benjamin Rogers is a Kentucky-born artist that has resided in the Denver area for the last four years with his wife Emma and son Everett. He studied painting and drawing at Northern Kentucky University, Louisiana State University, and Arizona State University where he completed his MFA. He teaches art full-time at Red Rocks Community College. His work has been featured on the covers of "New American Paintings" and "Fresh Paint Magazine" and his work has been exhibited throughout the country.
Piece: Oil Painting
This traditional oil painting combines a few thoughts that are captured in Psalm 92: The mandolin represents the musical worship described in the psalm. The knife represents the lethality of God and how His enemies will perish. The watermelon represents the sweetness of life and what it is to know God, but it also elicits a knowledge of the fragility of the watermelon. People have a physical understanding of the ease in which the knife can move through the watermelon, which is painted in a way that resembles flesh. This demonstrates the fruits of God's goodness while reminding us that the fear of the Lord is wisdom.