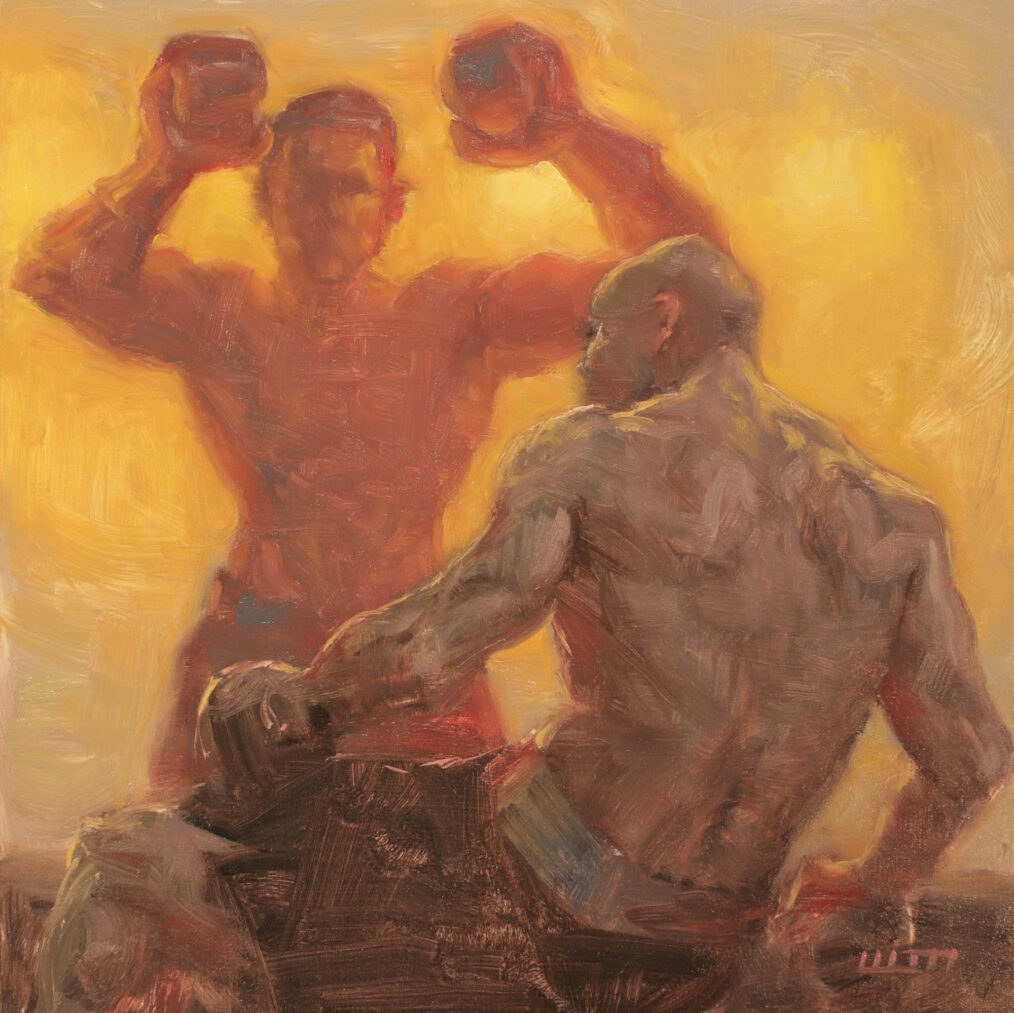 Psalm 89—Artwork
Learn more about Christ in the Psalms artwork and download artwork guides here.
Person: Irwin Peralta
Irwin Peralta is an oil painter that mainly works with the figure.
Piece
Oil painting.
PROCESS
Psalm 89 starts with praise and the blessing of God's covenant. However, the mood shifts as the psalmist states that God has brought His anointed low and exalted the right hand of his foes.
First, I observed and sketched from reference that I found. Then, the difficult process of sketching layouts from imagination began. I converted select sketches to digital in order to make monochrome and color thumbnails. As the actual painting began, I applied thinned down paint to get the overall placement. A few tries were needed for me to get the figure in the back to have the feel of light bending around him. The odd colors are to set the figures apart from each other, set the mood, and allow various people to identify with the characters. As always, my intent was to leave the brush strokes showing as much as possible to give the painting life and energy.