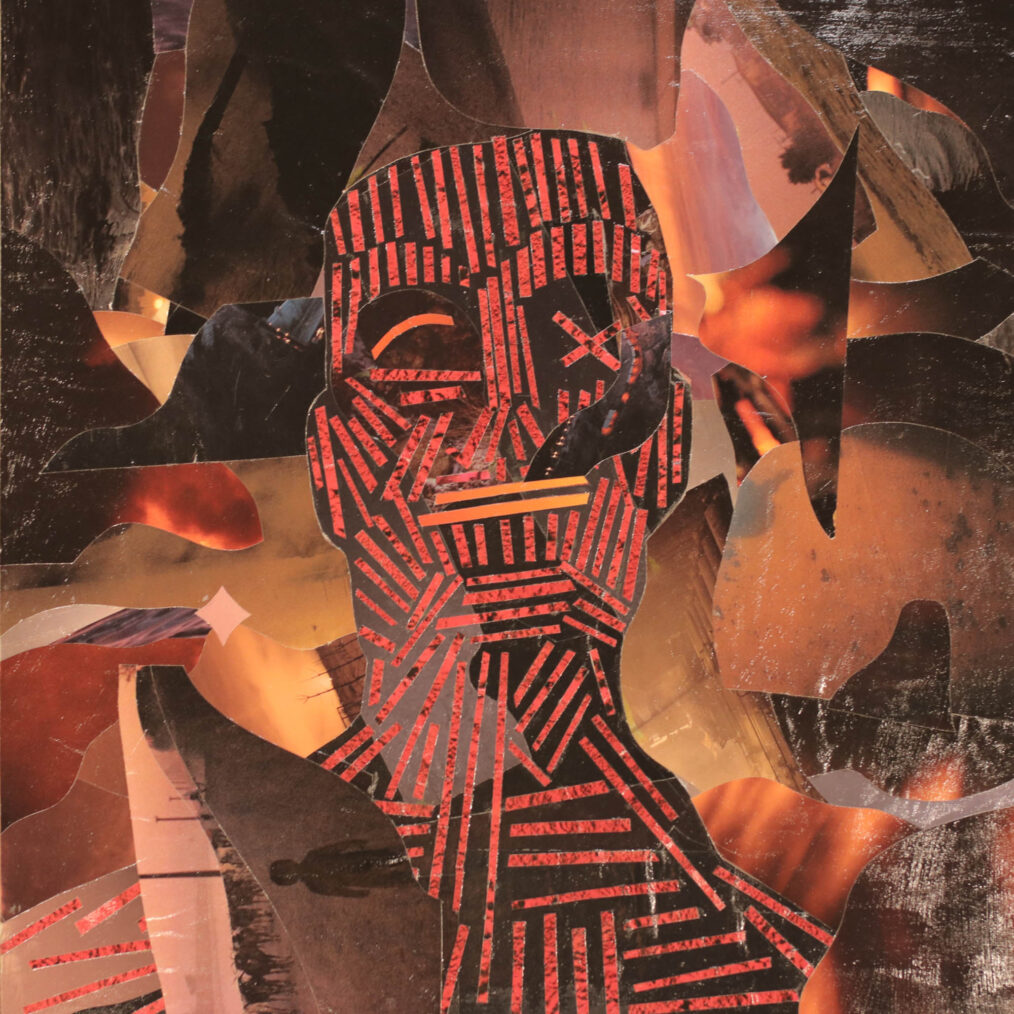 Psalm 88—Artwork
Learn more about Christ in the Psalms artwork and download artwork guides here.
Person: Jeremy Grant
Jeremy Grant is an emerging artist and award-winning creative director. He was born in California in 1985. He received a B.S. in Graphic Design and Illustration from John Brown University, (AR), in 2007. Grant has exhibited his collage and assemblage artwork in individual and group gallery shows since 2008. His work uses association to uncover themes of destruction and creation, death and resurrection, and chaos and familiarity. Jeremy Grant currently lives and works in Denver, Colorado.
Piece
Collage
PROCESS
Walking alongside Hemen through this song, I feel the pain with him. I relate to the feeling that "suffering never ends"—there's always something else. If God cares about me, why have I continued to suffer, so repeatedly, so…pointedly? And all the theological questions about God "causing versus allowing" suffering—we know God is all-powerful, so what's the difference? Hemen points straight at God and says "Your wrath has swept over me," and "You have made me a horror to my companions."
Hemen pulls no punches in this song. He is ferociously real. He brought raw and deep wounding, anger, depression and doubt to the people of God in the form of a song. There isn't a happy resolution or moral, the song doesn't give an answer. Psalm 88 ends with a haunting phrase, "darkness is my only friend."
My response, in the form of this collage, is to acknowledge and honor the pain—to visualize it without rescue or resolution. I get the image of someone screaming in the dark. Struggling to stay lucid through waves of pain. Gasping and sobbing.
"Can you hear me? Are you there?
You are the only one who can save me, God…
Why don't you answer?
Have you left me alone here? In Sheol?"
A dark figure is at the center, covered in raw red streaks, eyes puffed closed, darkness and fire all around. Sheol, the background, is visualized as ambiguous, formless darkness, creation reverting back to chaos, absent of anything but pain.
The only comfort offered here is the assurance that our pain is real, and our only hope is to be honest about it with each other, and with God. Real relationships will weather the difficult conversations, the anger and the pain. God can handle our honest emotions.