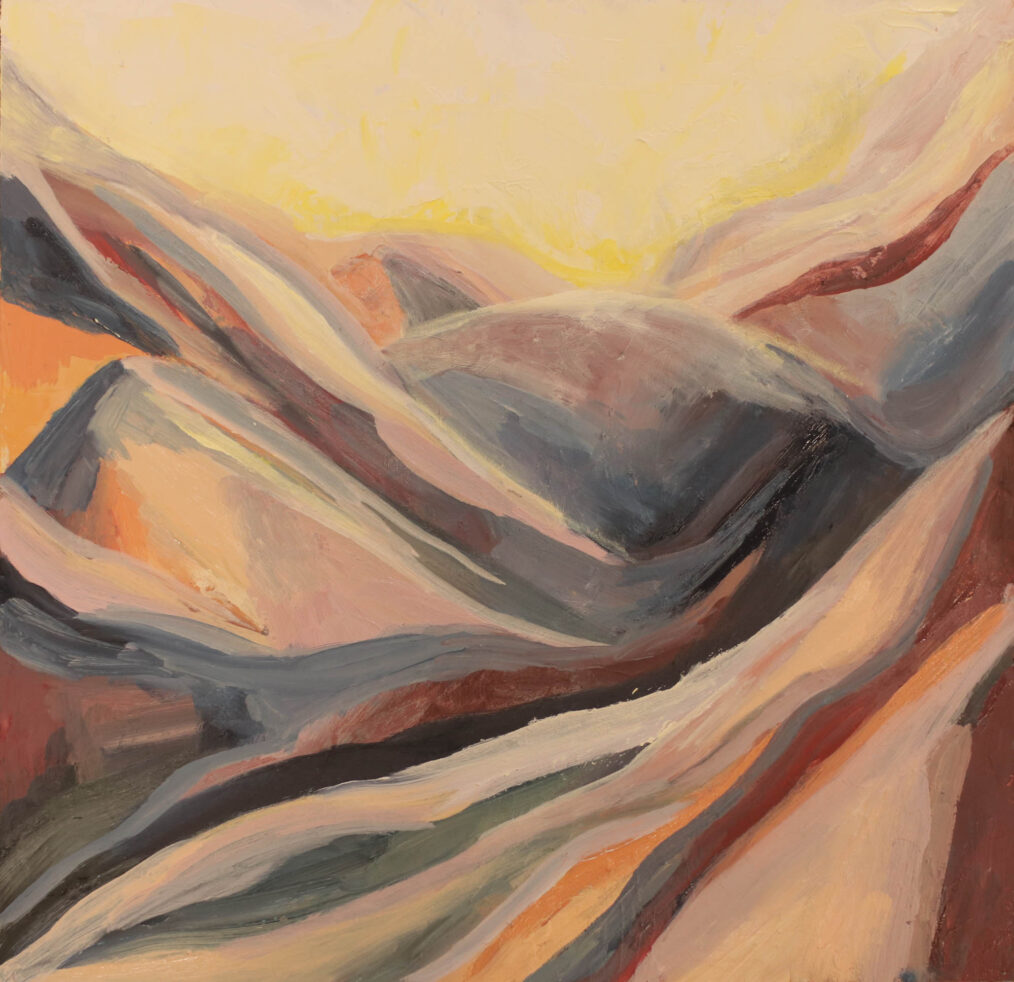 Psalm 87—Artwork
Learn more about Christ in the Psalms artwork and download artwork guides here.
Person: Anna Spickard
My name is Anna Spickard. I've been in Denver for a little over three years, enjoying everything the outdoors has to offer. I have always loved art, and my high school art teacher instilled a true passion and confidence in me to embrace my style. I have not formally studied art, but enjoy painting and photography as a hobby, often paired with my love for outdoor adventures.
Piece
Oil painting.
PROCESS
I chose the color palette to mimic the desert tones of Zion National Park, with blues and greens sprinkled in to insinuate abundance, growth, and life in the midst of destitution. Crimson shadows add depth to the painting and remember Jesus' death, resurrection, and redemption.
I began my creative process began by reading and studying Psalm 87 and other places in scripture where the holy city of Zion is described. My anchor verses include Psalm 87:1,3, and 7, and Ezekiel 47:12.
Oil paint has always been my preferred paint type because of the texture it provides. It can be smoothed into silky lines with a brush or layered with a palette knife to create a rough texture. I used both techniques in the composition of this piece. As I began painting, I referenced a photo of a lush valley in Zion National Park, using this visual to frame the piece. As I continued, I found myself getting stuck as I referenced the photo. I took a few days to reset, and came back with fresh perspective. I chose to stop looking at the photo and let my imagination take hold. It was during this iteration that loose strokes and fresh colors appeared to create the free-flowing and bright piece that you see today.