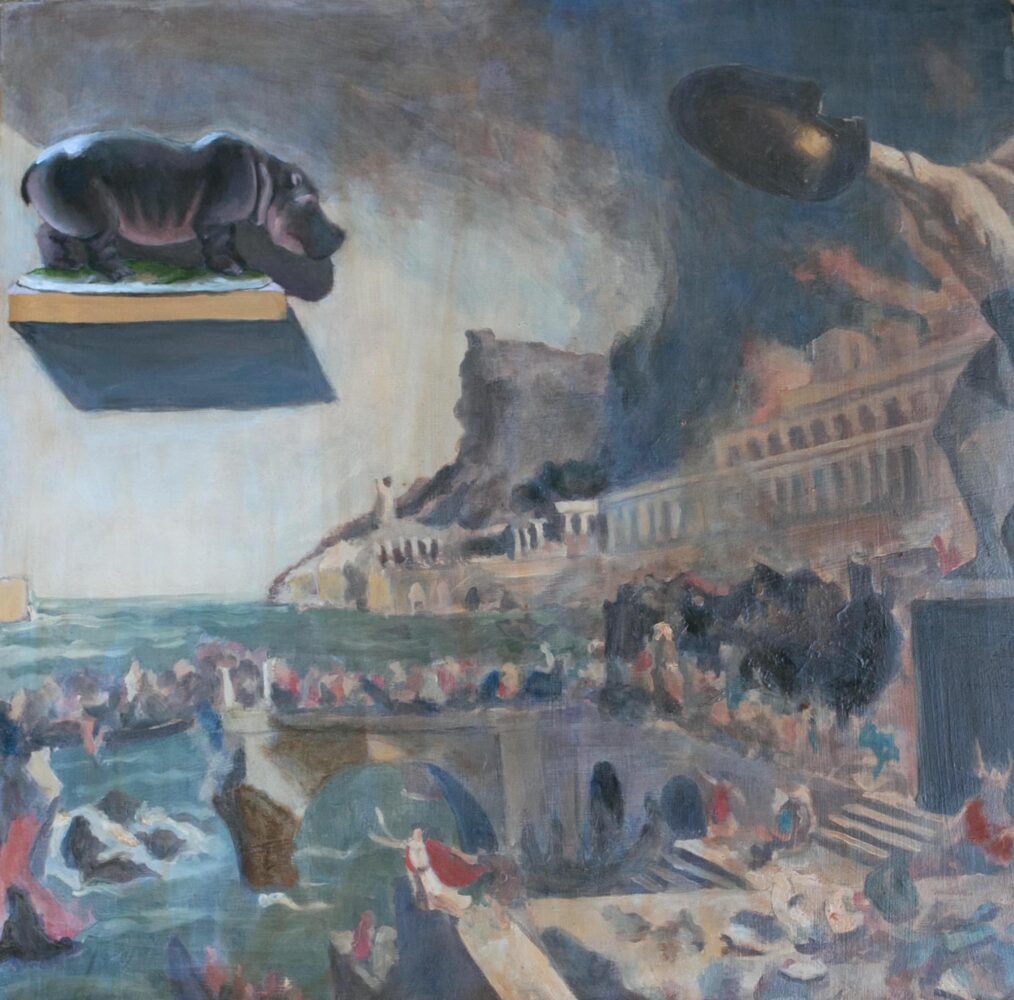 Psalm 74—Artwork
Learn more about Christ in the Psalms artwork and download artwork guides here.
Person: Benjamin Rogers
Benjamin is an art instructor at Red Rocks Community College in Lakewood, Colorado. His work has been exhibited across the country and been featured on the covers of New American Paintings, Fresh Paint Magazine and ArtVoices Magazine. He studied painting at Northern Kentucky University, Louisiana State University and finally Arizona State University, where he received his MFA. He lives in Arvada with his wife Emma and son Everett.
Piece
Oil
PROCESS
Psalm 74 is a cry of anguish that questions why God would allow His enemies to destroy the sanctuary and His people's home. To communicate this, I made a copy of Thomas Cole's "Destruction of the Empire," which I obfuscated through transparent layers of paint. Then I painted a toy hippopotamus as a "viewer," examining the destruction depicted in the painting. The hippopotamus is representative of God's people lamenting His once great empire, though distinctly separated from it.
This painting was created using an indirect oil painting method, which begins with a burnt umber value painting and gradually builds up color through transparent glazes of paint.