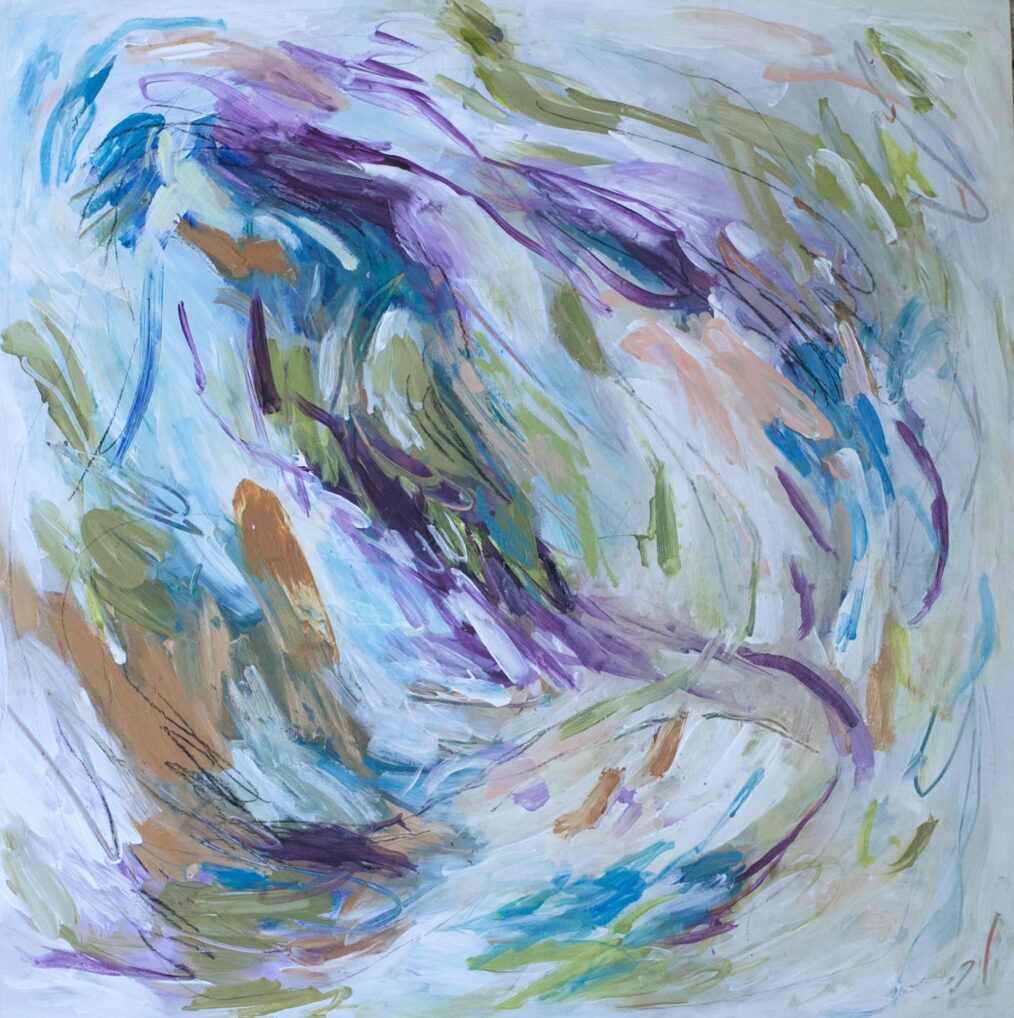 Psalm 71—Artwork
Learn more about Christ in the Psalms artwork and download artwork guides here.
Person: Lane Geurkink
I am a local graphic designer and painter. Originally from Oklahoma with a BFA from Baylor, I have been living/working in Denver the past six years. I love to paint as an expression of the things I've seen, places I have traveled, and my journey with Christ.
PIECE
Acrylic & Charcoal
PROCESS
I made this piece with acrylic and charcoal pencil.
The abstract is a recreation of the things I feel when reading the Psalm. The colors are intended to give a sense of peace as well as the motion/rhythm of the composition.