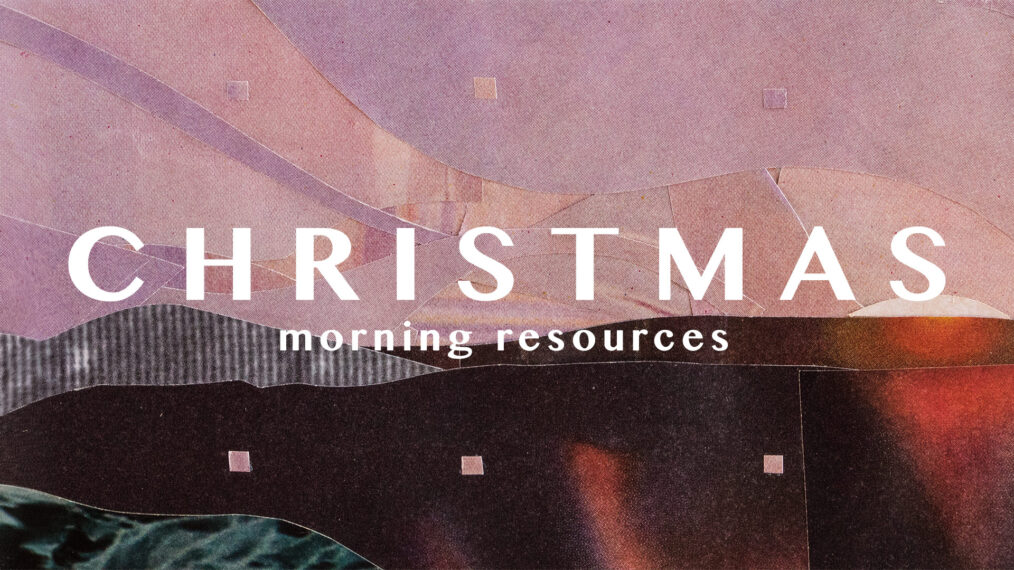 Christmas Morning Resources
The purpose of this blog is to give you as a family and/or community of friends some ideas to read, pray, and sing as you celebrate Christmas together. Use and arrange the different elements as they are helpful for your context.
The four weeks leading up to Christmas Day are the season of Advent. The aim of Advent is to create longing for the coming of Christ. Christmas Day and the season of Christmastide (the twelve days following Christmas) are intended to celebrate the glorious reality that Jesus has come to us in the incarnation and to teach our hearts to long for him to return! In short, Christmas is the celebration that Advent builds up to—and here we are!
Feasting on good food, gathering with loved ones, and exchanging gifts are all appropriate ways to celebrate this beautiful truth; they are each a small and imperfect reminder of the God who has perfectly come to save His people—and who will one day come again.
READ
Here are three possibilities:
Before you open gifts, consider reading through Luke 2:1–20 together and talking about what stood out. For those with kids, ask them questions about what they heard and what stood out.
Pick and read one of the Christmas stories in the Jesus Storybook Bible. There are three accounts: "He's Here!" (pg 176) tells the nativity account from Luke 1-2. "The Light of the Whole World" (pg 184) tells the story of the shepherds from Luke 2. "The King of All Kings" (pg 192) provides an account of the story of the Three Wise Men from Matthew 2.
Read a fun Christmas morning liturgy. Common Rule created two superb Christmas morning liturgies, an adult version and one designed to be read with kids (it involves hot chocolate and marshmallows!). Click here for the adult version and here for the one that includes kids.
PRAY
Here are three different ways to pray:
Pray prayers of gratitude.
Thank God for anything that stood out in the story from Luke as you read it.
Think about the last year. What are one or two things that you are thankful for?
Thank God for particular friends or family members
Pray prayers of petition.
Pray for those experiencing their first Christmas without a particular loved one.
Pray for those who are homeless, hungry, and/or physically suffering.
Pray for restoration in relationships that are challenging.
Pray that the Church in Denver and in other communities around the world will thrive.
Pray that people who do not know the love of Christ trust in Him this season.
Pray from "The Valley of Vision."
O God, take me in spirit to the watchful shepherds, and enlarge my mind;
let me hear good tidings of great joy,
and hearing, believe, rejoice, praise, adore,
my conscience bathed in an ocean of repose,
my eyes uplifted to a reconciled Father,
place me with ox, donkey, camel, goat,
to look with them upon my Redeemer's face,
and in Him account myself delivered from sin;
let me with Simeon clasp the new-born Child to my heart,
embrace Him with undying faith,
exulting that He is mine and I am His.
In Him Thou hast given me so much that heaven can give no more.
(From "Gift of Gifts" in The Valley of Vision)
SING
We've provided you with a playlist of some classic Christmas hymns and songs. You are welcome to either sing along to these songs or just have this playing in the background as you open gifts!
Joy To The World (Joyful Joyful) by Phil Wickham
Hark The Herald Angels Sing by Sandra McCracken
The First Noel by Shane & Shane
O Little Town of Bethlehem by Bifrost Arts Music
O Holy Night by Heck Ya The Halls
Silent Night by Hillsong Worship
What Child Is This? by Sleeping At Last
RESOURCES
10 Questions To Ask At Your Christmas Gathering by Donald Whitney
Need a few questions to get some conversational juices flowing? Try this for a few aids!
9 Things You Should Know About Christmas by Joe Carter
Read 9 interesting facts about Christmas that you may not have known!
The Christian Year: Christmastide
Click here for some music, visual art, and prayers tied to the Christmas season. Listen to the song about the Word becoming flesh and dwelling among us. Look at the artwork and consider what it teaches you about Christmas. Pray the prayers made available.
Merry Christmas!