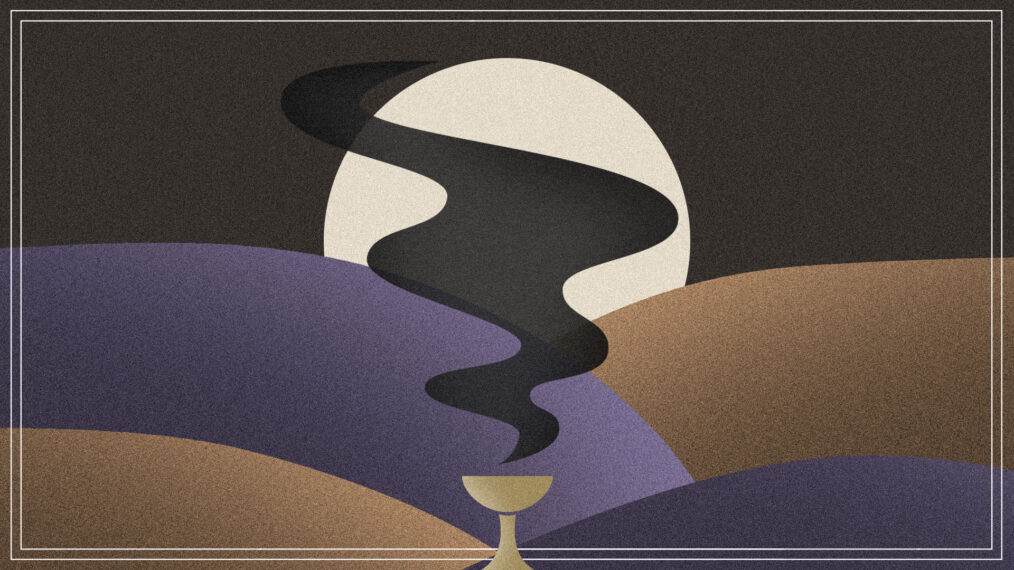 Lent & Holy Week Artwork 2023
Our artwork for this Ash Wednesday, Palm Sunday, Good Friday, and Easter is adapted from a 2021 series by Noel Shiveley for Park Church (also including Advent and Christmas Eve).
About the Artist
Noel Shiveley was born in Pasadena, CA. He first started sharing his graphic design work on Instagram in 2012 under @noeltheartist. His account has become a favorite to many, using graphic design to blend fun social commentary, Gospel snippets, random illustrations, and his professional portfolio. This is how we found him for this project! Noel lives with his wife Bethany in Colorado Springs where he serves as Worship Director for YWAM Colorado Springs.
What does the artwork mean?
In each piece, a wide "landscape" is pictured. From the outside edges in, rolling hills, jagged deserts, or the ethereal cosmos center a symbolic item and a celestial body. The symbols each focus on life as it is traditionally considered in its liturgical season. For example, Ash Wednesday depicts ashes blown from a censer (life as temporary, fleeting; Psalm 90:3, 10), while Palm Sunday shows a budding tree in front of a gate cracked open (new life imminently coming; Mark 13:28).
What has changed for 2023?
To see Noel's artwork in a new way, we're applying a traditional liturgical color and a contrasting thematic color to each of the landscapes. For example, the traditional color for the season of Lent is purple, and a common reminder from the season is that "All are from the dust, and to dust all return" (Ecclesiastes 3:20).
Current 2023 Pieces

Ash Wednesday

Palm Sunday

Good Friday

Easter
2021 Pieces
Palm Sunday

Good Friday

Easter

Advent

Christmas Eve