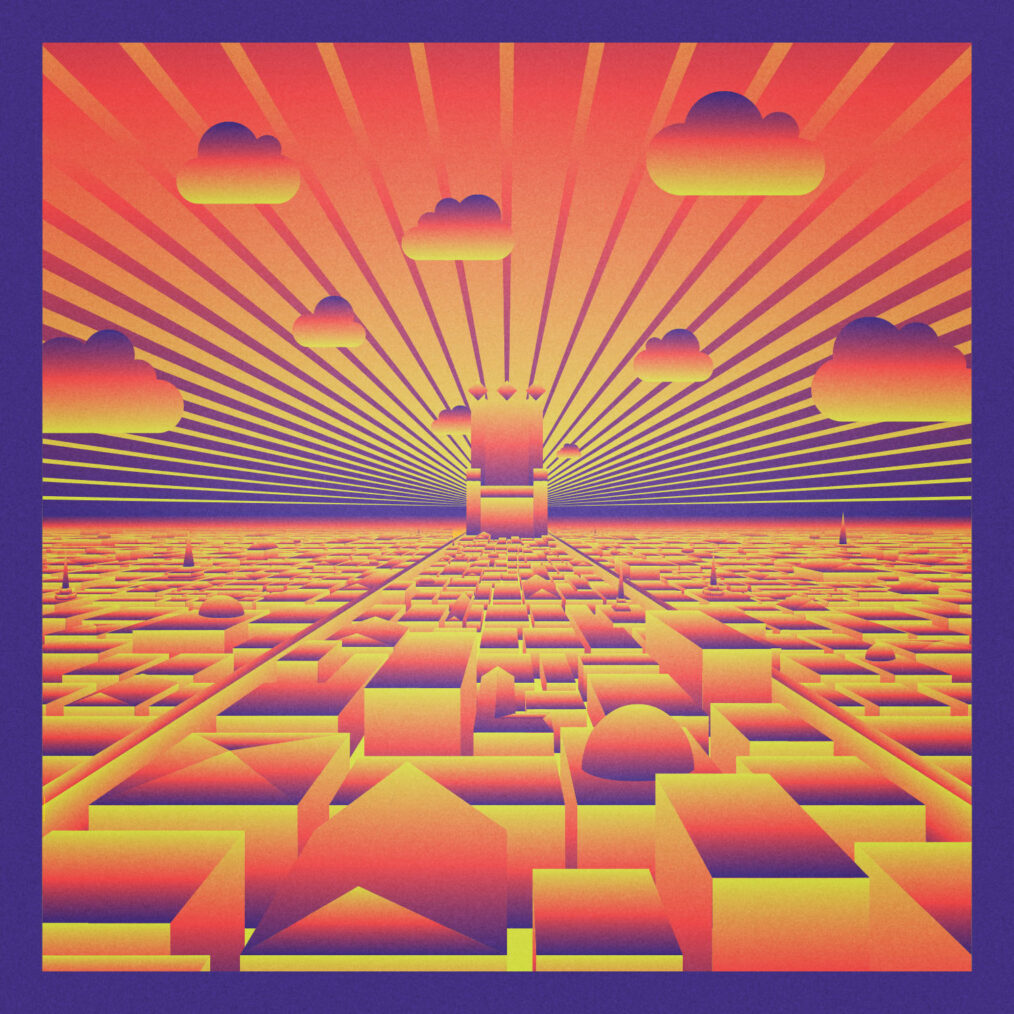 Psalm 122—Artwork
Learn more about Christ in the Psalms weekly artwork and see previous pieces here.
Person: Bruce Butler
I moved from Buffalo, New York a decade ago to be closer to family and began my pursuit of graphic design right after. Having worked for a few different organizations over the years, I recently decided to start my freelance work professionally with a friend. In January 2022, we launched Popped Art (poppedart.com) and Wise Bison (wisebison.co). I'm also a barista at Sweet Bloom Coffee Roasters and play guitar for Our Violet Room and Last Ditch, as well as at Park Church. My lovely wife, Jamie Rosenberry, and I are expecting our first child in June! You can see more of my work on Instagram at @wearepoppedart or @wearewisebison.
Piece: Digital Artwork
This piece was made digitally in Adobe Illustrator, then brought into Photoshop for some finishing touches, before being printed on vinyl that was stretched over the canvas.
Process:
Psalm 122 is a praise of finally reaching the gates of the city of Jerusalem. The singers are ecstatic to be there, and rejoice for the throne of David that will not fall. This is ultimately in reference to the greater son of David, born of Mary, who will reign over all the earth.
In this piece, the enormous throne represents God's reign over all the cities of the earth. There are modern steeples and ancient domes throughout, signifying his reign over every generation. I went with brighter vibrant colors to signify the joy and rejoicing of the psalm itself, using the same gradient the entire piece.