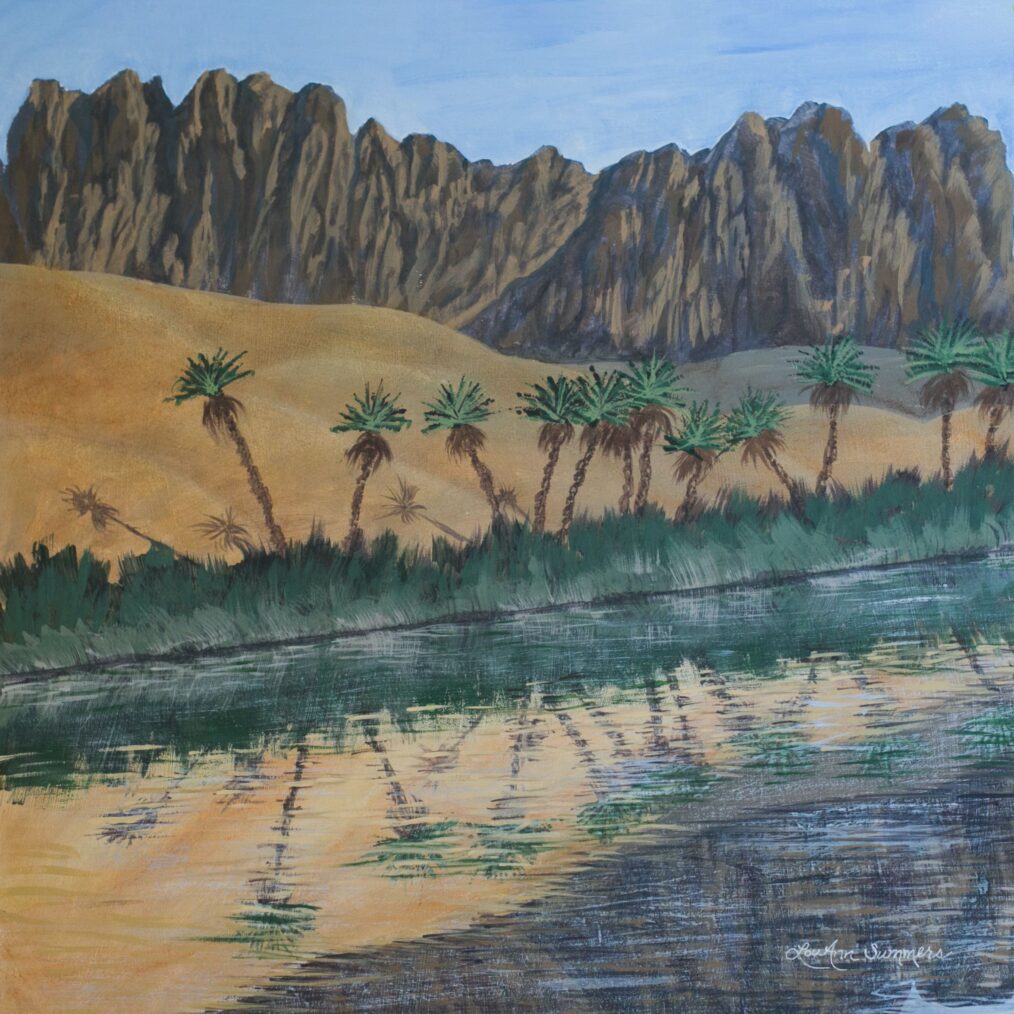 Psalm 107—Artwork
Learn more about Christ in the Psalms weekly artwork and see previous pieces here.
Person: Lou Ann Summers
My name is Lou Ann Summers. I grew up in Littleton, Colorado and since then have lived in Missouri, Texas, New Mexico, and Utah. We have now been in Arvada for five years. I have been married to Brent going on 38 years and am a mother of four and a grandmother of six. I come from a very artistic family, a few of whom are professionals. It was not until adulthood that I discovered a knack for painting. I am an amateur artist and make art for the sheer joy of it. I was fortunate to have the chance to teach art to sixth graders for five years in public school.
Piece: Acrylic
Being in my 60s, I have had the opportunity to practice my artistry plenty, and like they say, practice makes perfect. Haha! Not that I'm perfect! but that I have had plenty of practice. I never went to school for it. My sister became a professional artist and because i grew up beside her, I absorbed much of her eye for color, light and shapes. As children she and I had a drawing game we would play together in church while we were listening quietly. In later years we would paint together as she instructed me. I have also enjoyed watching painters on TV, learning much from them. I feel God's joy when I am creating!
This particular piece was inspired from Psalm 107. It speaks repeatedly of the people crying out and God providing for, and saving them. V.35 says, "He turned the desert into pools of water and the parched ground into flowing springs, there He brought the hungry to live and they founded a city where they could settle."—an oasis in the middle of dry sand! Like our children cannot stay out of the water in the summertime, I cannot live without his living water! I can't count the number of heart-scorching times during "Covid" where I have had to run to the fountain of life to drink, or die. And He offers me an oasis of water where my heart can settle 🙂