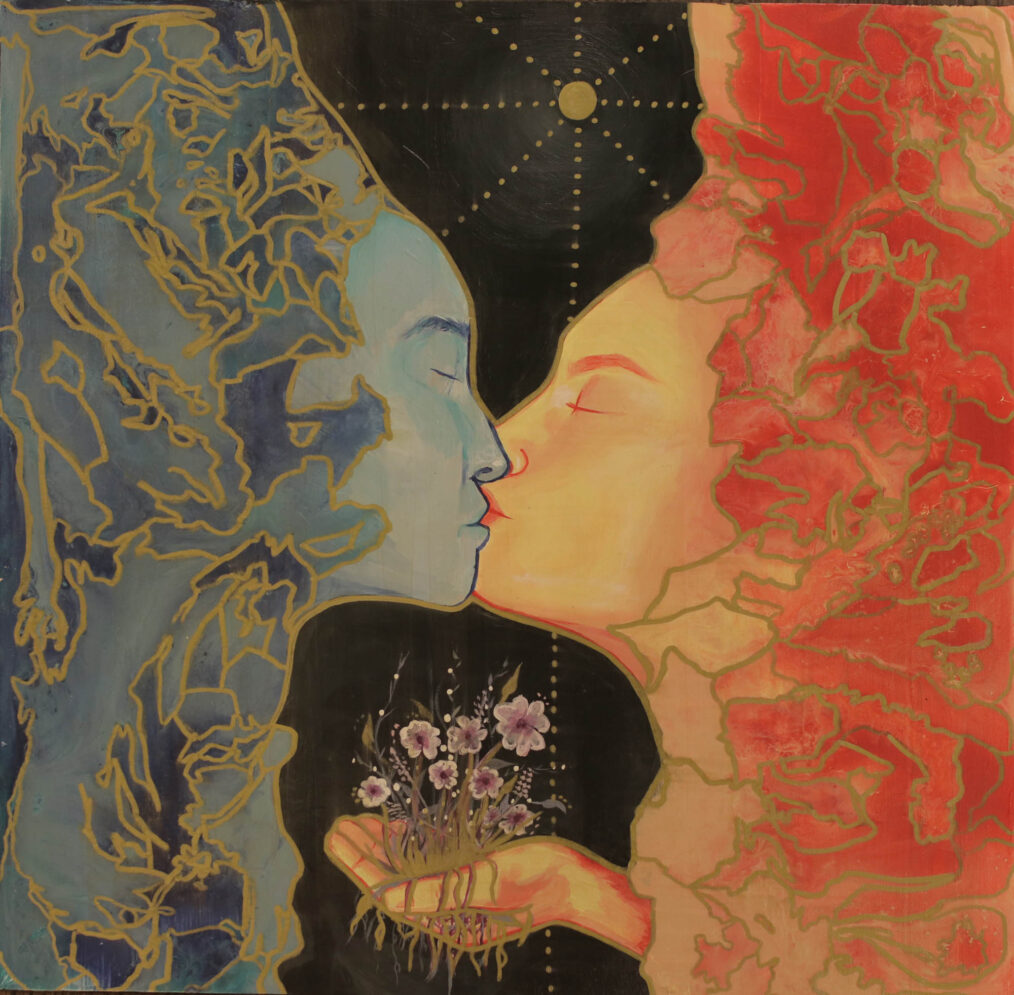 Psalm 85—Artwork
Learn more about Christ in the Psalms artwork and download artwork guides here.
Person: Hannah Wood
I am a student at Colorado Christian University, a team leader for Intermountain Young Life, and a backpacking guide for RMR Backcountry.
Piece
Painting, Poured art.
PROCESS
This piece describes the crux of Psalm 85— the harmony and restoration that manifests in God's peace and righteousness colliding.
When I read through Psalm 85, I knew instantly what I was going to paint. I usually paint portraits or abstract poured art, so I decided to combine those for the first time in this piece. I am honing in my painting style and that combination just worked so well with the message of Psalm 85. As I made this painting, I became increasingly more aware of what a small, manageable reflection of God's character this painting represents, and that His mystery is far more beautiful than I could attempt to capture.