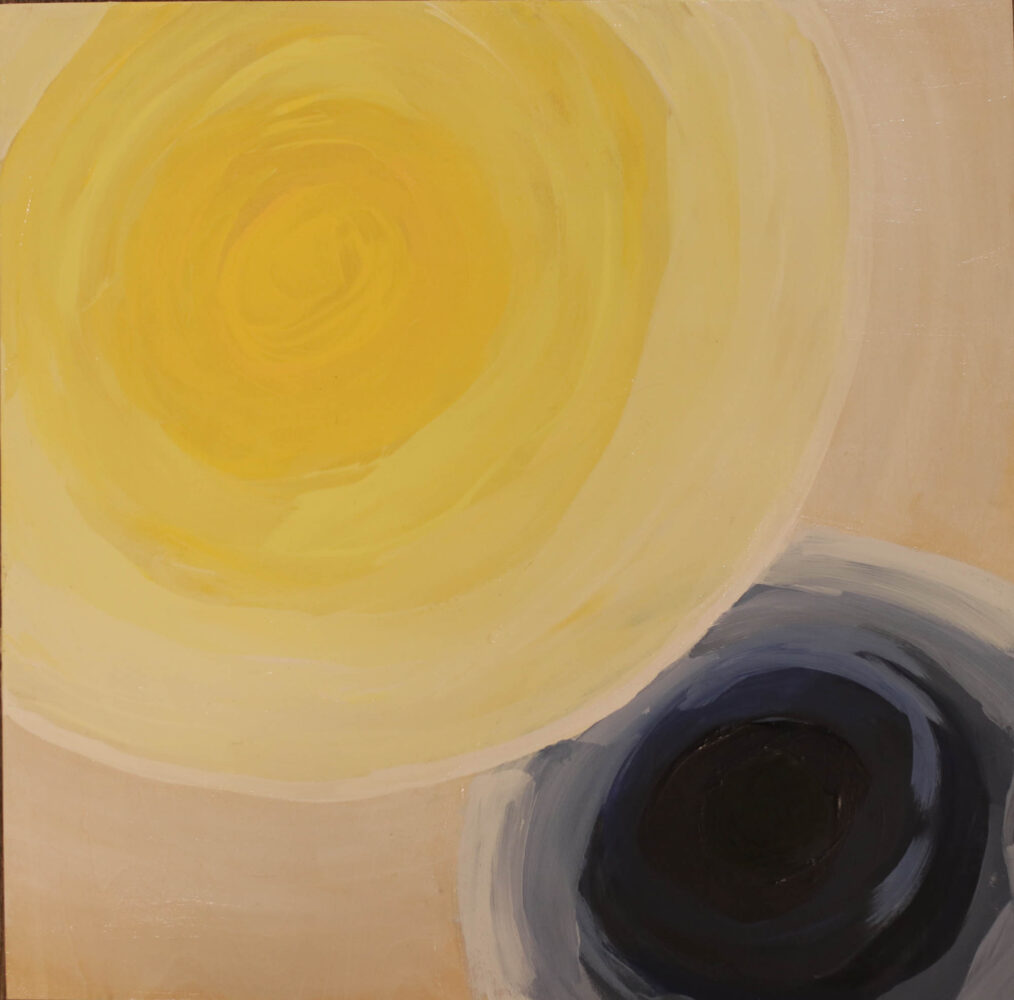 Psalm 84—Artwork
Learn more about Christ in the Psalms artwork and download artwork guides here.
Person
Katie Riehl
Piece
Acrylic painting.
PROCESS
For the Lord God is a sun and shield;
the Lord bestows favor and honor.
No good thing does He withhold
from those who walk uprightly.
O Lord of hosts,
blessed is the one who trusts in You!
(vv. 11–12)
The message that I get from this passage is the constant reminder of the light of God. It's no secret that this world is full of darkness, it's something we are reminded of daily on the news and in our personal lives. Sometimes the darkness can be all- consuming. Psalm 84 tells us to lean on God to find our strength, to find our shield. From the start, I fought the simplicity of this piece. I kept feeling like I needed to add more but nothing felt right. The yellow circle represents the light of the Lord with its size being all-consuming, while the blue represents the gloom that sometimes devours us. This quote from F.B. Meyer sums Psalm 84 up in a wonderful way, "How God suits Himself to our need! In darkness, He is a Sun; in the sultry noon, a Shield; in our earthly pilgrimage He gives grace; when the morning of heaven breaks, He will give glory. He suits Himself to every varying circumstance in life. He becomes what the exigency of the moment requires."
"Blessed is the man whose strength is in You, Whose heart is set in pilgrimage." In Psalm 84:5–7 we read of those traveling through the Valley of Baca on their journey of pilgrimage to Zion. It is implied that although this might not be the easiest migration, the traveler gains the strength, by leaning on God, needed to reach their final destination—the House of the Lord. This is something we can apply to all of the journeys we take—big and small, whether it's a 30 minute trip or something that lasts our entire lifetime!