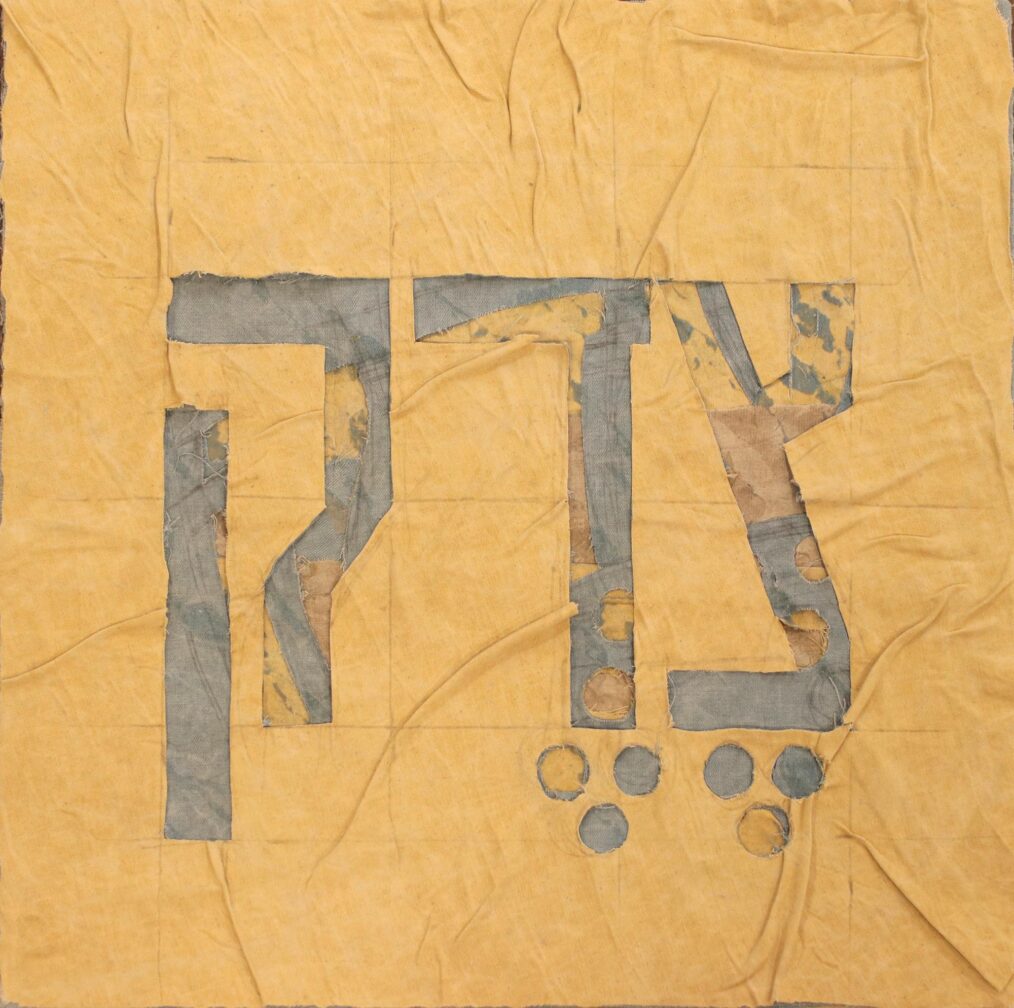 Psalm 82—Artwork
Learn more about Christ in the Psalms artwork and download artwork guides here.
Person: Alexander Ramsey
I am Alexander Ramsey—a husband, designer, entrepreneur, adventurer, and lover of God's beauty.
Piece
Reclaimed canvas, glued and stitched.
PROCESS
This artwork is my interpretation and expression of Psalm 82. After reading and studying this psalm, the word "justice" stuck with me. The psalter calls us to defend, uphold and rescue those who are weak, fatherless, poor, and oppressed. These words made me think of the homeless, immigrants and neighbors who deserve to be loved and treated justly. The word "justice" in Hebrew is צֶדֶק.
The process of creating this piece started on a mountain bike ride in Nederland, Colorado after choosing Psalm 82 for my artwork. While riding past a campground I noticed an abandoned canvas tent and really like the faded colors, stitching and textures.
I took some photos of the campsite, went home and came back a week later to see that it was still there, so I took the tent home. I washed the canvas in my bathtub, cut it into squares, painted my art board, and glued the layers of canvas layers on top. Next I cut the Hebrew symbols into the canvas layers. During this process I realized that I was taking something that was thrown away and bringing new life to it; reminding me that God, through justice, will make all things new.