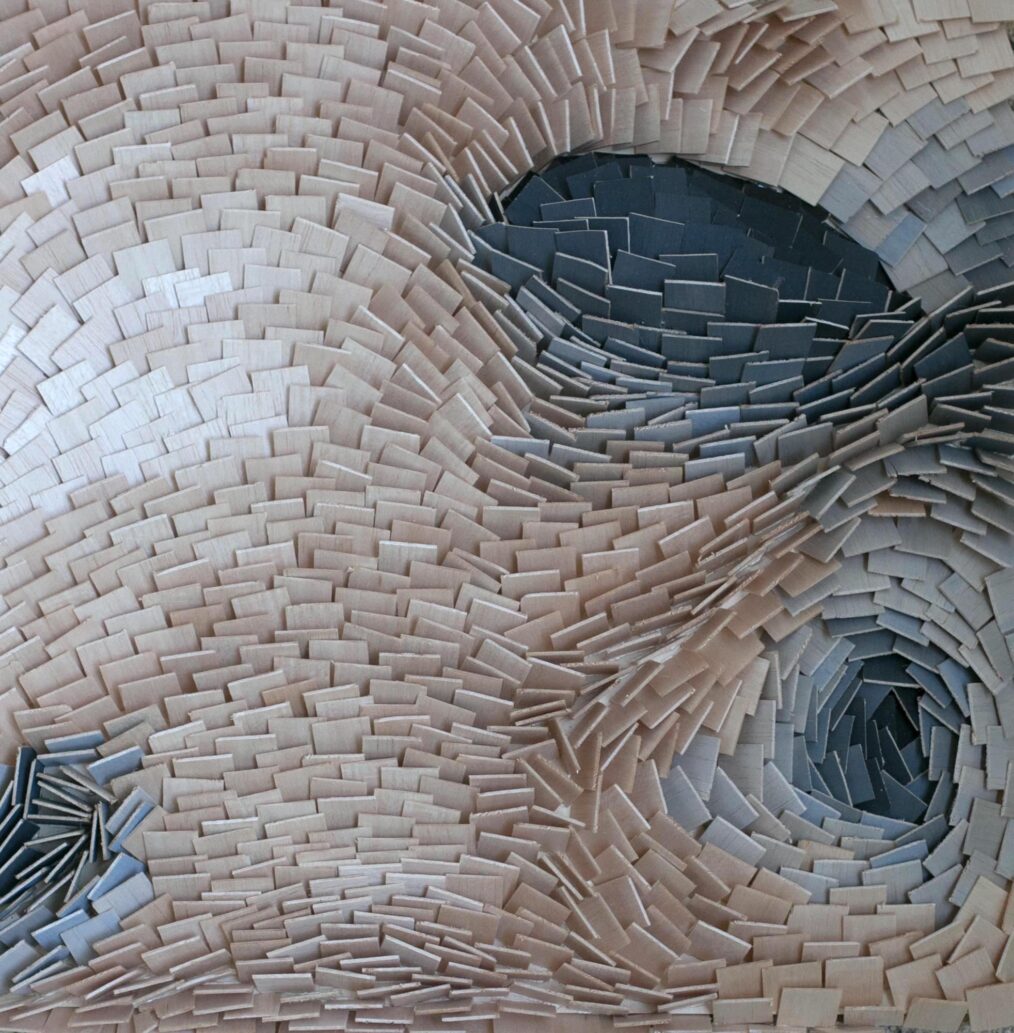 Psalm 73—Artwork
Learn more about Christ in the Psalms artwork and download artwork guides here.
Person: Keli Hogsett
Keli Hogsett is originally from Austin, Texas and moved to Denver in 2013. Her husband and her have a 1.5 year old son and live in the Highlands. Keli is a Creative Director at Made Movement, an advertising agency in Boulder, Colorado.
Piece
Sculpture (Wood & Glue)
PROCESS
When reading Psalm 73, I related to being distracted by envy towards unbelievers who seem not to have a care in the world. In moments where I catch myself putting God's presence aside, following unbelievers' ways can seem like the path of least resistance. However, this Psalm is a good reminder to me to always focus on God's end promise, both now and in the afterlife.
This piece is made entirely of "ends." The wood colored ends represent nearness to God, where the darker pieces represent the opposite. The darker ends can attract and manipulate the wooden ends, but the darker they get, they turn downward and are swallowed by the wooden ends.