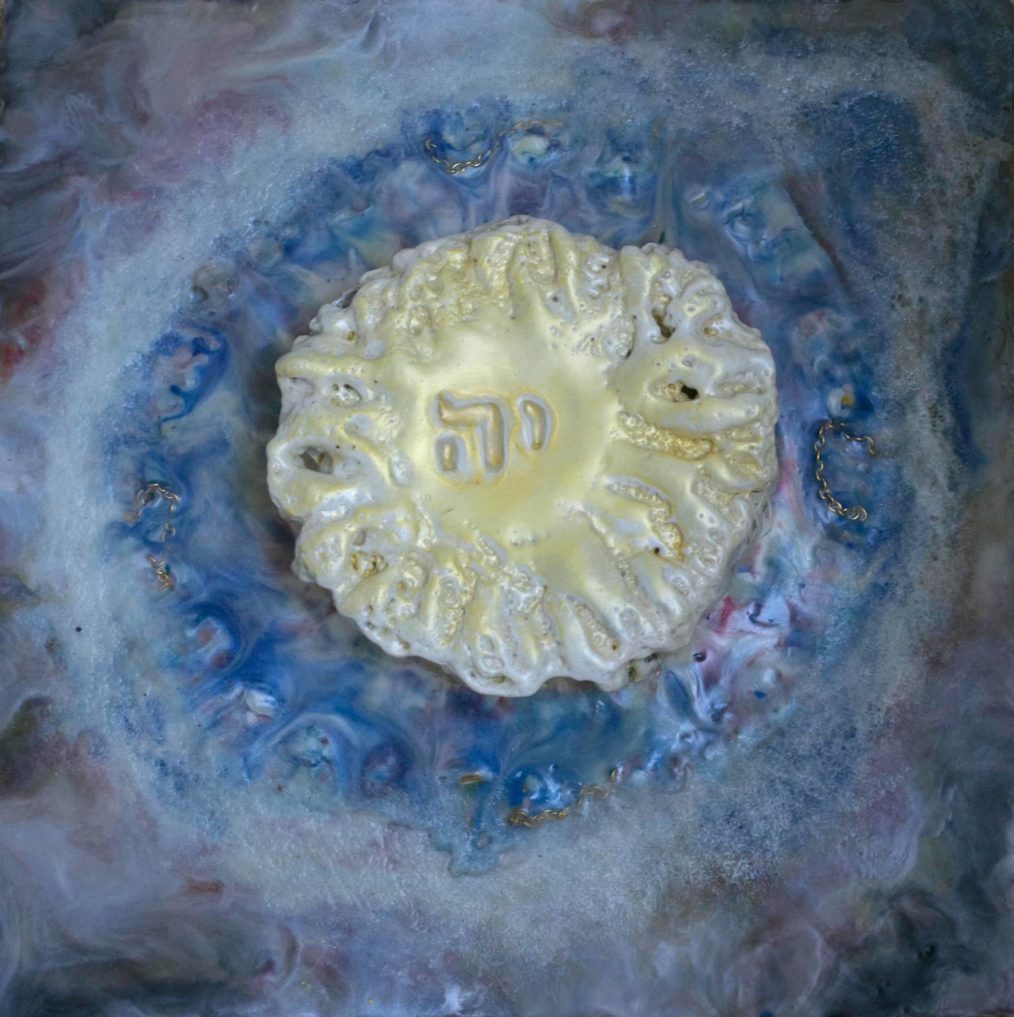 Psalm 68—Artwork
Learn more about Christ in the Psalms artwork and download artwork guides here.
Person: Kat Archuletta
Kat Archuletta was born and raised in Castle Rock, Colorado. She is a multi-faceted artist who has a passion for creating and learning new ways to express her creativity. She has spent time living in Arizona and Alaska and in a van on the road outside of Colorado, learning the ropes of being a self-sustained artist outside of the world of art degrees. A spirit for adventure, creating, and a longing for connecting to the human spirit has always been what she felt was her calling in life. That purpose has been made more clear since her true relationship with the Lord has begun—not exactly in what direction, but that it is what she's called to. She is looking forward to the adventure the Lord is calling her into, and the depth in which the Creator facilitates her creativity through worship.
PIECE
Encaustic
PROCESS
The medium of this art is encaustic, a ratio of beeswax and Damar resin mixed with different pigments—the building up and melting down layers of wax on a canvas.
This medium was actually brought to me through studying Psalm 68, where I was attracted to the verse "as wax melts before the re, so shall the wicked before God." In deciding different ways to depict that, the Lord led me to a wax-based medium.
In studying and reading Psalm 68, there was an overwhelming presence of the gospel in it from start to nish; beginning to end. How perfect is that? The piece itself takes verse 4:
Sing to God, sing praises to His name;
Extol Him who rides on the clouds,
By His name YAH,
And rejoice before Him.
(Psalm 68:4 NKJV)
That is the center, that is everything. It continues into verse 26, "Bless God in the congregations, the Lord, the fountain of Israel." Christ is the unending fountain, the water of life to the world. From there, the black and brown colors represent man, wilderness, and sin; red is the blood of Christ; blue and white is the water of life; yellow, gold and anything shimmering is His glory, to which we are called in His name; in His sacri ce and resurrection.
"Let God arise, Let His enemies be scattered" (v. 1). Comparing this to what Moses said every time they set out with the ark in the wilderness (Num. 10:35), we're encouraged to die daily and "Let God arise" and be rst in out hearts, carrying Him with us in our lives through our sin and through our struggle. Overall, Psalm 68 reminded me of God's heart, His love, and His unending trials in letting us know His heart and His love for us.