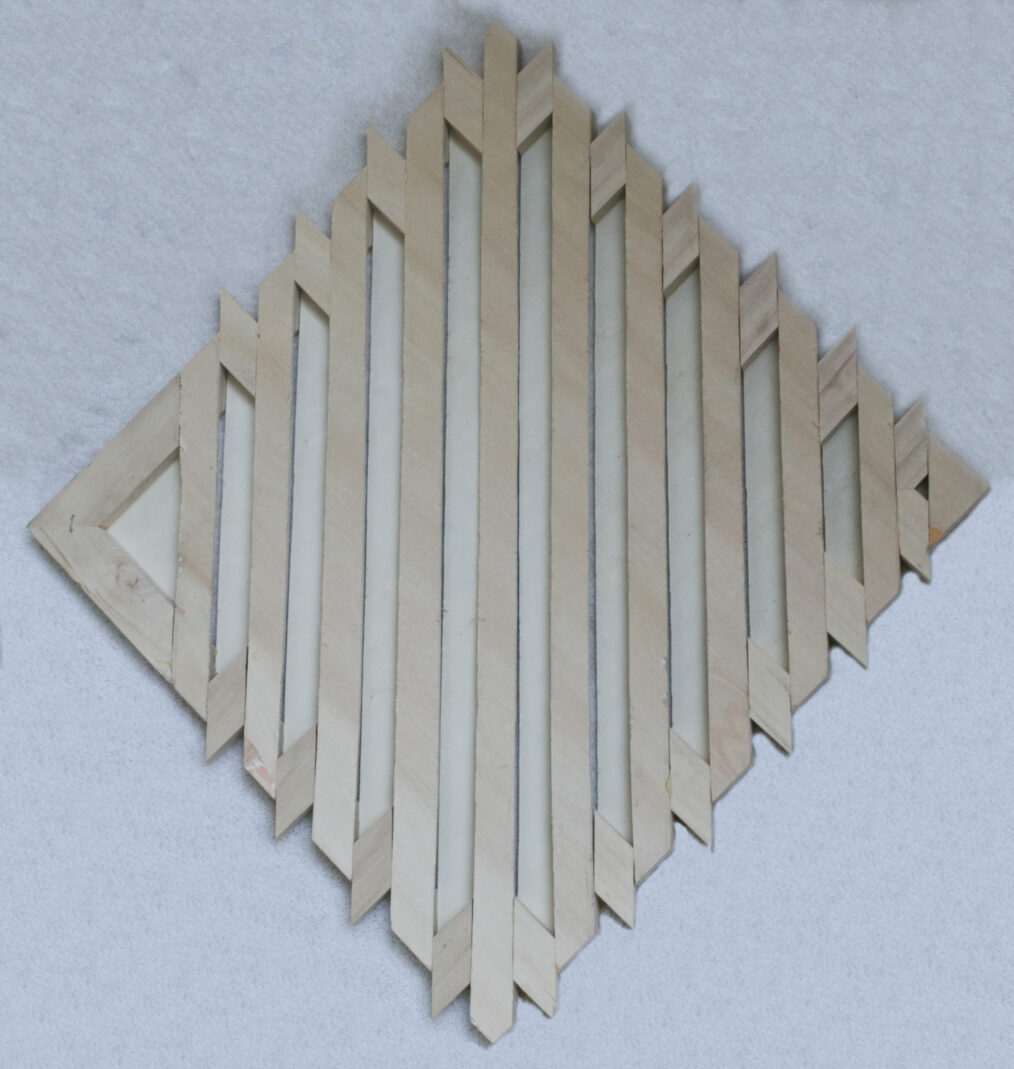 Psalm 67—Artwork
Learn more about Christ in the Psalms artwork and download artwork guides here.
Person: Jonathan Combs
I grew up in the dusty hot plains of Texas. With little beauty and adventure in the actual landscape, I was quickly drawn to photography and graphic design as an outlet. My wife and I have lived in Denver for over three years crafting branding identities and taking photographs for small businesses.
PIECE
Scuplture (Wood & Glue)
PROCESS
Psalm 67 is a short, to-the-point praise of God for bringing a harvest. I wanted the piece to re ect this simple idea of farming and working with your hands, all the while relying on God to bring the growth.
There is nothing added by me, rather I used the materials given to me create meaning. The mostly- uniform rows, cut by hand illustrate the rows of crop in a eld and the pointed edges created by alternating and ipping the pieces allude to wheat and other grain crops.
"To God be all the glory" is what I wanted to display by transforming the wood panel without adding anything new. I also wanted to tie myself to the hand labor that it would have been to farm and harvest for the Israelites. I used a hand-held circular saw to cut the pieces, allowing the lines to be imperfect and chip. The only thing I added was glue to keep the pieces together.