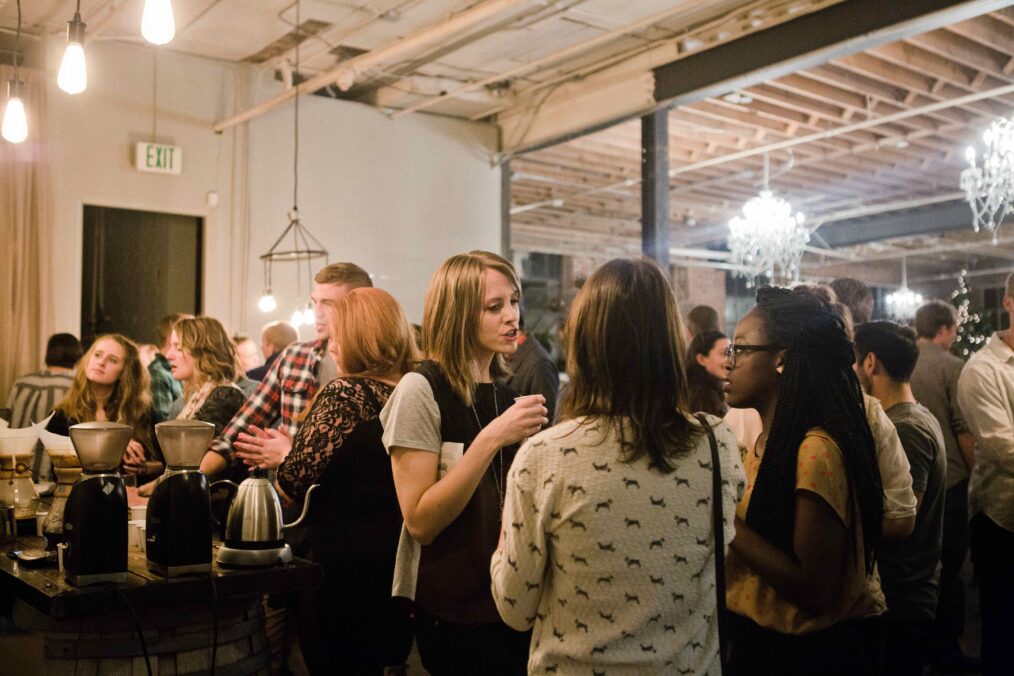 Bread & Wine 2015 Event Recap
Park Church gathered on December 10th, 2015, at Moss Denver for our third annual Bread & Wine celebration. Bread & Wine is an event that we host every year to give people the opportunity
to taste and see the glory of God through his good creation.
We take intentional time to remember, as a church, two things. First, God made the physical world and called it good. Second, though our rebellion against Him thrust the material order into brokenness, He sent His own Son to take on real flesh and blood, and to die to redeem the whole of His creation. How are then we to interact with creation? Paul tells us in 1 Timothy 4:4:
"For everything created by God is good, and nothing is to be rejected if it is received with thanksgiving…"
We want our relationship with creation to be one of gratitude before God. Human beings are meant to enjoy the good gifts of our Father, but we were never meant to stop there. Our enjoyment of material things must roll up into gratefulness toward God. We desire that creation lead us to thank our Creator, allowing created things to lead us to the Gift-giver Himself. On this particular evening, we enjoyed food, drink, and conversation with friends; we took time to explore God's gift to us in coffee and how it makes its way from a coffee plant to being enjoyed in a cup of coffee; we responded in gratitude to the goodness of God as we sang "This Is My Father's World" and "Doxology." Around 200 people joined together to truly taste and see the glory of God through his good creation. We hope that Park Church is a people increasingly marked by gratitude to God for His good gifts to us, and that they lead us to love Him and worship Him all the more!
Photos from the event taken by Leah Mills.