Shepherding Regions
What are Shepherding Regions?
Park Church has individuals and families that join us from all sides of the city. The best way we've found to care for this city-wide community is by breaking it up geographically, assigning elders (and Gospel Community Coaches) as overseers of particular regions.
How do I find which Region I'm in?
(Click map image to enlarge)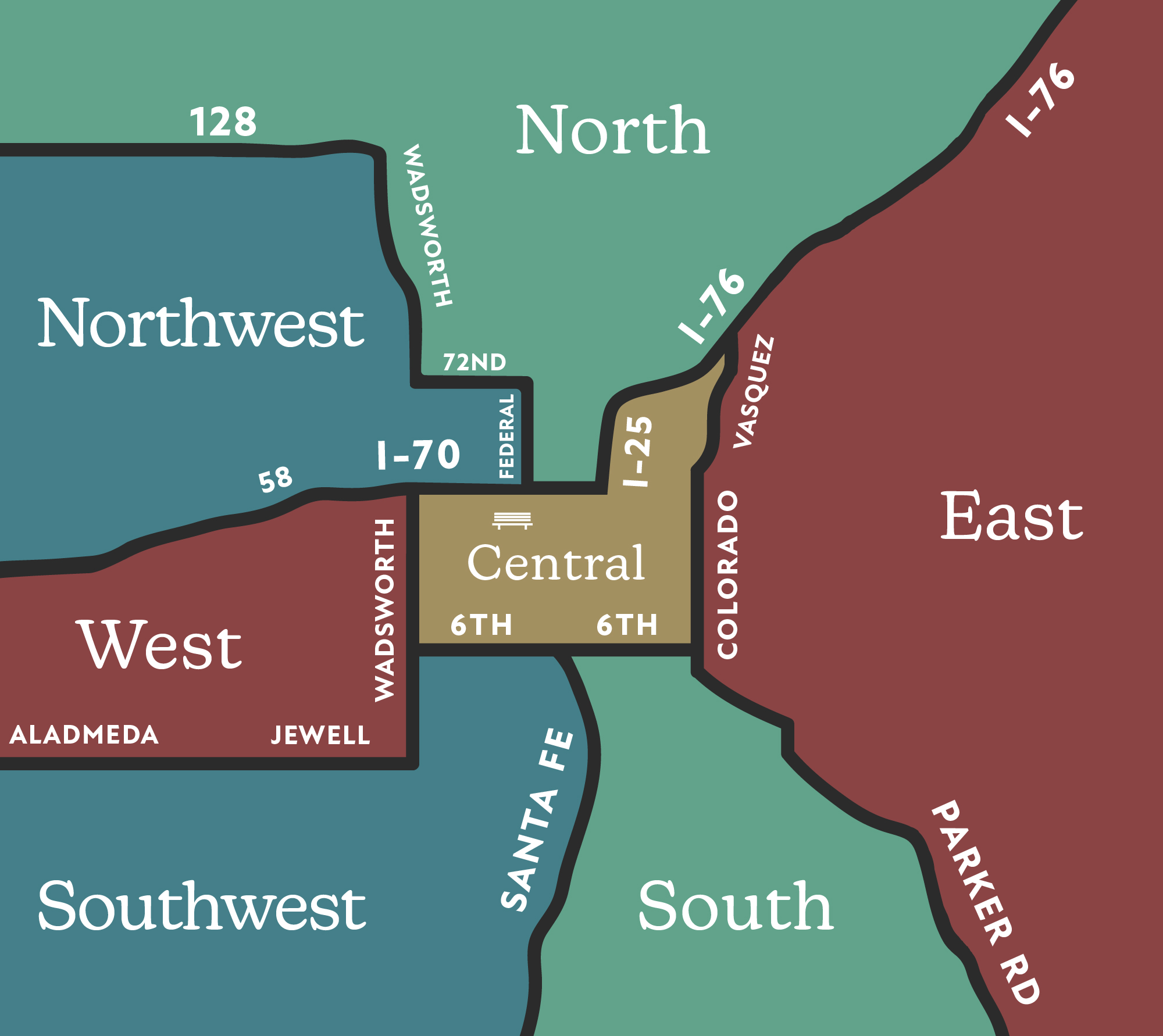 Individuals and families fall into a Shepherding Region based on the Gospel Community they belong to. Usually people live close to where there Gospel Community meets, but in the case that they live across a Shepherding Region line, they are still assigned to the Shepherding Region of their Gospel Community.
If an individual or family is not part of a Gospel Community, they are assigned one based on home address.
If it's hard to discern which Shepherding Region you or your Gospel Community belongs to using the map on this page, ask your Gospel Community leader or email info@parkchurch.org.