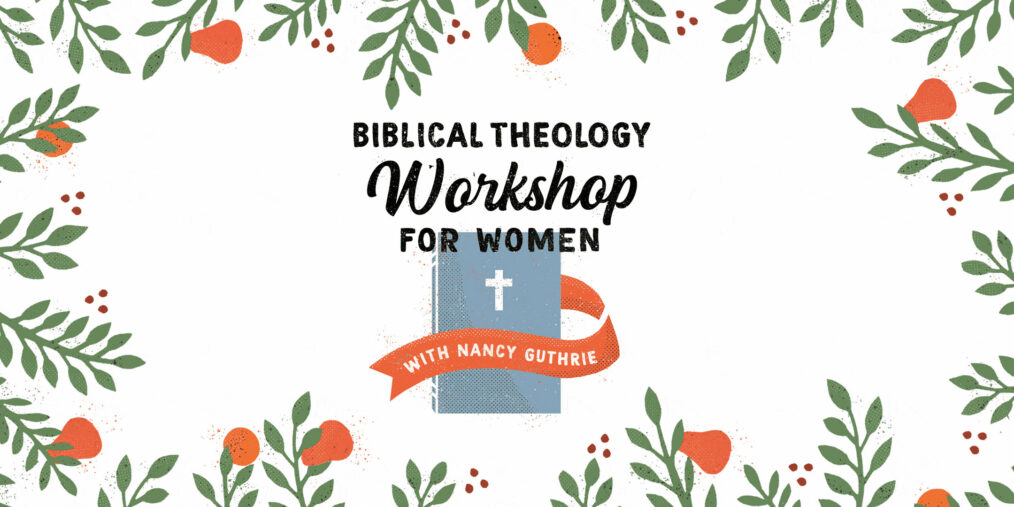 Biblical Theology Workshop for Women
Hello, Women at Park!
Planning an event a year in advance seems a little early, right? However, when you have something that you think is worth your time, it's usually smart to block out your calendar early.
That's why we wanted to alert you that registration is now open for our Biblical Theology Workshop for Women with Nancy Guthrie at Park Church on May 2, 2020.
Over three sessions, Nancy Guthrie will help us to get to know our Bibles better as we learn to trace major themes that run from Genesis to Revelation. We won't simply be sitting and listening. We'll be interacting with each other and working together to trace particular themes.
The three sessions promise to be energetic and fun. They include:
Telling the Bible's Big Story
Tracing the Bible's Main Themes
Making the Bible's Intended Connections
If you missed hearing Nancy speak at Park two years ago, she is an excellent Bible teacher and her passion for the Word radiates through her communication.
We want to encourage you to grab spots while they're still available! In June, Nancy will personally email pastors across the city and state to invite their women. I don't want you to wait and then find it's sold out! (That happened at our event last year!)
Additionally, we are offering a discount code for women who attend Park Church! You can use the code, PARK10 for $10 off the registration fee of $32.
If you're interested in volunteering at the event, shoot me an email at kyle@parkchurchdenver.org before you register.
Kyle Nelson
P.S. Still not convinced?! Check this out.