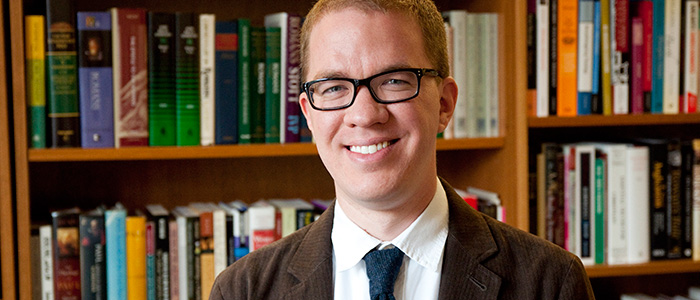 Wesley Hill
Podcast: Play in new window | Download
Wesley Hill (PhD, Durham University, UK) is Assistant Professor of Biblical Studies at Trinity School for Ministry in Ambridge, Pennsylvania.
He is the author of Washed and Waiting: Reflections on Christian Faithfulness and Homosexuality
, and Spiritual Friendship: Finding Love in the Church as a Celibate Gay Christian
.
He has written for Books & Culture, Christianity Today, and First Things. He co-founded and writes regularly for SpiritualFriendship.org.
Listen
Listen to the show Subscribe in iTunes
Show Notes
7:12 – Why he wrote his first book, Washed and Waiting
10:01 – Why he decided to come out in college (and who he told)
12:45 – What "the gift of going second" is, and how to give it to others
14:23 – The history of the term "ex-gay" (and what's unhelpful about it)
16:25 – Why he identifies as a "gay, celibate Christian"
23:05 – How the church can disciple those who are same-sex attracted
26:05 – Why he wrote his second book, Spiritual Friendship
28:27 – The two options he thought he had as a 20-year-old (and the third way he's discovered today)
30:55 – How to find friendship after college
37:44 – When it might be appropriate to end a friendship
41:57 – How the culture views friendship vs. how Christian history views friendship
42:55 – Favorite book he's read recently, nerdiest thing he's into right now, and who he's planning to vote for
Links
Gay and Catholic: Accepting My Sexuality, Finding Community, Living My Faith
Why 30 is the decade friends disappear – and what to do about it
The Lake of Darkness
Stranger Things