Use the video playlist above to play all video in order. See below for specific videos.
Kids' Sunday Worship: November 29
Good Morning, Park Kids! We are reading from Matthew 1:1–17.
Jesus is God's Son, but God gave Jesus a family on earth too. God planned to send Jesus to earth because He loves people. God promised Abraham, Isaac, and Jacob that Jesus would come from their family. God kept that promise! When David became king, God promised that Jesus would be born into David's family to be King forever! At just the right time, God sent Jesus to earth! God chose Mary and Joseph to be Jesus' family on earth.
We have a new Bible memory verse and big picture question—check those out below!
For the activity video, you will need paper and something to write and color with.
Kids, Pick an Activity!
Color
Jesus' Earthly Family Included Abraham, David, and Others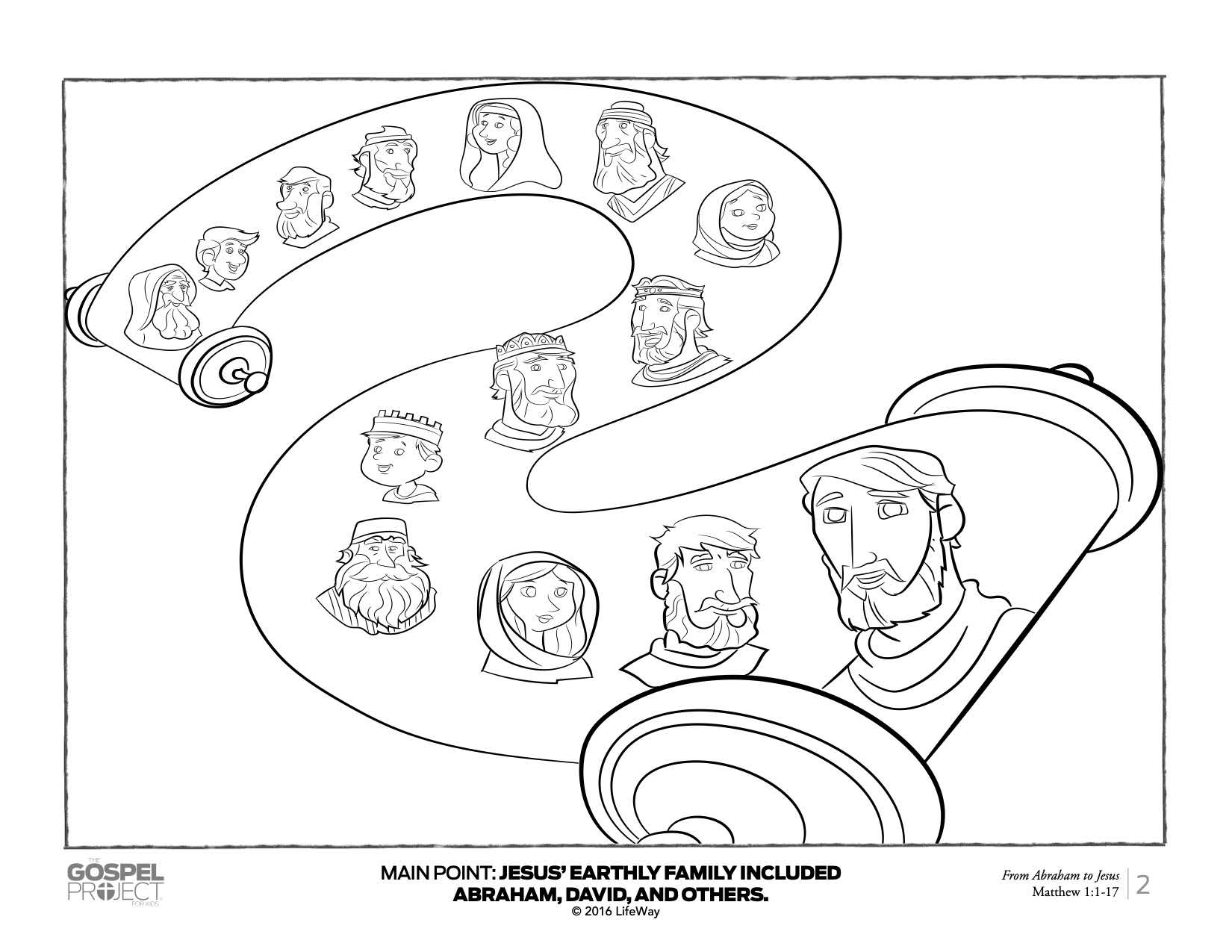 Sing
What is the Lord's Prayer? from The New City Catechism by The Gospel Coalition
Story Time with Miss. Melanie
Week 33: Miss. Kira reads Jesus Came for Me
by Jared Kennedy and Trish Mahoney
---
Kids & Parents—Want More Resources?