Kids' Sunday Worship:
October 25
Good Morning Park Kids!
God made David the king of Israel after Saul. One day, King David said to Nathan the prophet, "I live in a nice palace, but God's ark is in a tent!" Nathan said, "Do what you like because God is with you." But then, God gave Nathan a different message for David. God said to David, "I did not ask you to build me a house. You were a shepherd, but I made you a king over My people. When you die, your son will be king after you. He will build my temple. A son from your family will be King forever." David praised God. He said, "Who am I, God, that You are so good to me? There is no one like You, God!"
Jesus is our king. Jesus will be King over God's people forever!
No supplies needed for the activity video!
A fun reminder…
Kids, Pick an Activity!
Due to licensing restrictions, videos and other learning resources from LifeWay will only be available on this page through Monday, October 26.
Color
God Promised that Every King of Israel would Come from David's Family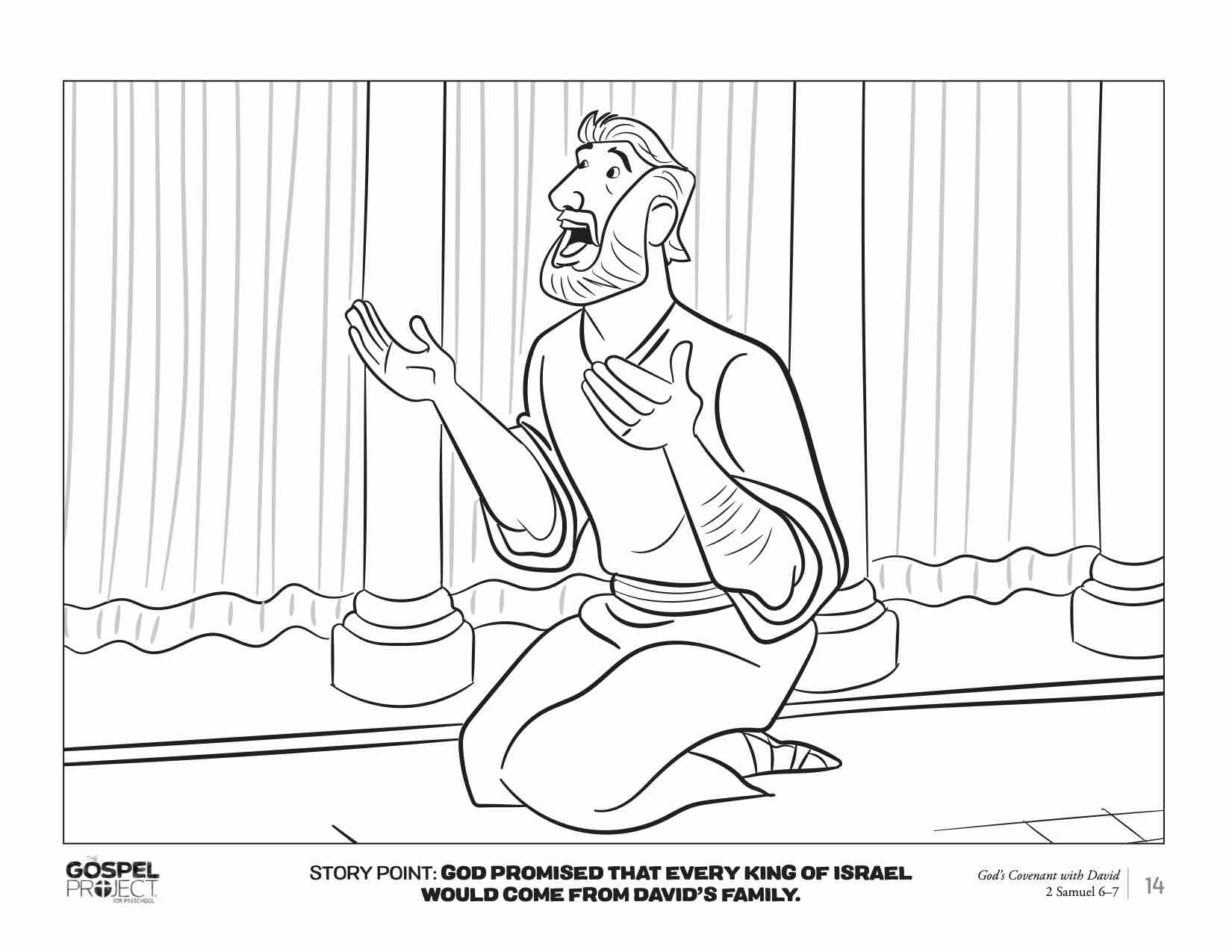 Sing
What Do We Believe About The Holy Spirit? from The New City Catechism by The Gospel Coalition
Story Time with Miss. Melanie
Week 29: Miss. Kira reads God Made Me and You
by Shai Linne and Trish Mahoney
Bonus fun: You can also listen to the song by the author!
---
Kids & Parents—Want More Resources?